*Spoilers ahead, obviously* Forget Zoe Barnes and Pete Russo (actually, I take that back, I loved Pete), House of Cards lost a real hero in season 4 this week, secret service agent Edward Meechum.
President Frank Underwood's bodyguard was like a big puppy in a suit, and not only was he unfalteringly dedicated to his job, he was one of the very few humans with which the reptilian president actually had a connection.
Ultimately, he died as he would have wanted, saving the life of his master/occasional f*ckbuddy, Frank, during an assassination attempt.
"I found out not long before we started shooting the fourth season," Nathan Darrow, who played Meechum, told TV Line. "[Series creator] Beau Willimon told me where the story was going."
"In terms of the story, my reaction was, yeah, that make sense. I've [long thought about] what would be Meechum's end, and that was one of the scenarios that occurred to me as an appropriate way to close him out."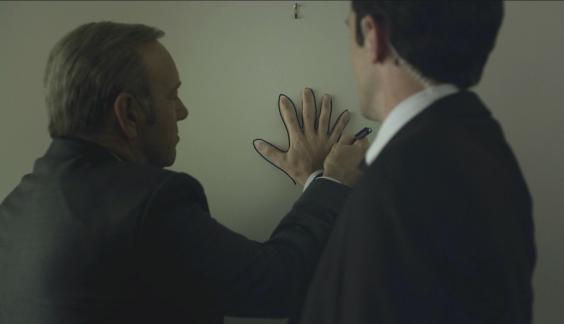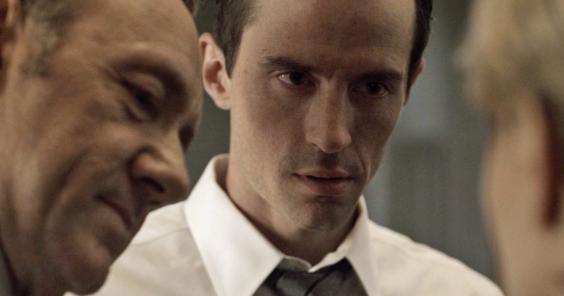 As for how it felt to depart the series, Darrow added: "Well… when you're an actor you know the experience is going to [eventually] end. It definitely was emotional not to be around [the cast anymore]. But it was nice to have the time. And it was nice to work on the character. And now he's free, wherever he is. [Laughs]"
Looking back on Meechum's final episode, his death was foreshadowed somewhat with the scene where Frank traces his handprint as art for a White House wall (though it is very symbolically later painted over).
Sad though it is to see Meechum go, at least he was given an unambiguous death, something pretty rare in TV lately.
House of Cards season 4 is streaming in its entirety on Netflix now.