Tonight Mr Selfridge will be returning to our screens but compared to the razzamatazz of previous series, this year will be darker as the story veers towards tragedy, according to actress Kara Tointon.
The 31-year-old actress, who joined the cast this year, plays an older version of Rosalie Selfridge in the ITV period drama.
Speaking to The Independent she hinted that things are not going to be as jolly in this series, "Harry Selfridge was this entrepreneur who went from rags to riches to rags and it's a really poignant – it's sad."
"Even while we're filming we're starting to see the demise. You know, slowly it's creeping in. We don't know when that's going to happen."
The best TV to watch in 2015
The best TV to watch in 2015
1/13 Game of Thrones

Sky Atlantic, April

HBO

2/13 Poldark

BBC 1, March

BBC

3/13 Fortitude

A murder mystery set in a close-knit Arctic Circle community, with an impressive ensemble cast -Sky Atlantic, January

Sky Atlantic

4/13 Banished

BBC 2, March

BBC

5/13 Ordinary Lise

BBC 1, March

BBC

6/13 Life in Squares

Phoebe Fox, James Norton and Lydia Lynch in 'Life in Squares'

BBC

7/13 Wolf Hall

BBC2, January

BBC

8/13 Better Call Saul

Netflix, February

Netflix

9/13 Mel & Sue chat show

ITV, January

Princess Productions

10/13 Mad Men, Series 7, Part II

Sky Atlantic, Spring

©Lionsgate

11/13 Dementiaville

This series of documentaries explores both the heart-breaking experiences of those with dementia and a ground-breaking new approach to their care - Channel 4, Summer

Georgie Scott/Age UK 2013

12/13 Morning Has Broken

More than a decade since Nighty Night established Julia Davis's reputation for caustic character comedy, she's back with a new creation on Channel 4

BBC

13/13 Cucumber/Banana

Sixteen years after Queer as Folk, Russell T Davies returns with two interlinked series about gay life in Manchester on Channel 4

c.Showtime/Everett/REX
The series is based on the real-life story the American-born British entrepreneur Harry Gordon Selfridge who set up the famous London department store on Oxford Street. American actor Jeremy Piven plays the role of the charismatic businessman.
Despite his success, Selfridge lost a lot of his fortune during the Great Depression and his frivolous spending and gambling.
"I keep thinking, 'No! Don't do it!' It's really heart-breaking that he could have," she explained.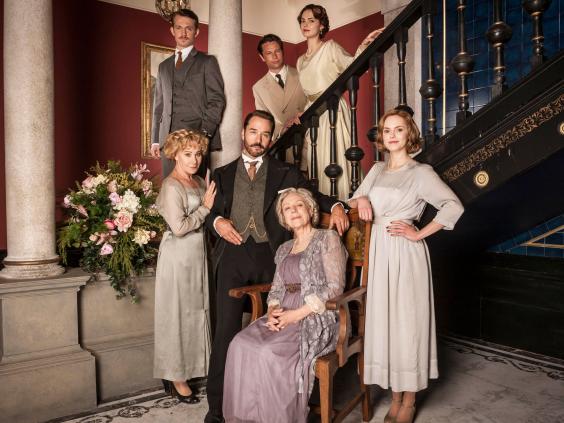 "You think he's untouchable because being someone in the power that he had and the way he goes about his life and then to actually lose it all through a few silly choices is really sad but it's a really massive story to tell."
Series three will pick up after the death of Selfridge's wife Rose and the return of his mother and two daughters.
Creator Andrew Davies has said that he is going to end the show after the fourth series but fans can expect to enjoy the forthcoming run and another one before the curtain falls.
Series three of 'Mr Selfridge' starts tonight at 9pm on ITV
Reuse content