Muppet fans rejoice: the much-loved characters may be returning to television screens in the near future.
Taking a cue from a host of nostalgia-trip television and following two relatively successful feature films including last summer's Muppets Most Wanted, ABC is in the process of rebooting the original television series, which hasn't been on the air since 1981.
Reboots and remakes of old shows are becoming increasingly popular as networks delve into franchises to draw in existing fans.
Bill Prady, a co-creator of The Big Bang Theory, has been brought on to write the script as well as executive producing with Bob Kushell (Anger Mangement). Randall Einhorn is attached to produce and direct.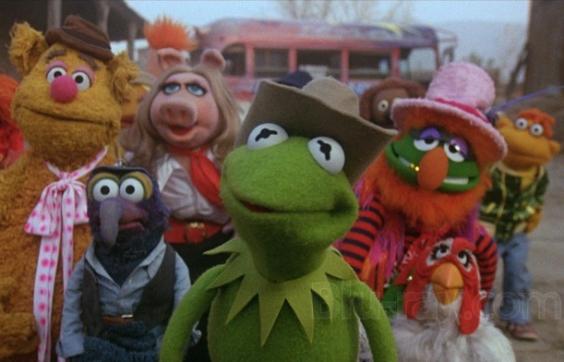 Prady has previously worked on The Jim Henson Hour, Muppet Classic Theater and several Muppet specials.
Details around the pilot are scarce, however The Hollywood Reporter sources hinted it could feature a meta plot where Kermit the Frog, Fozzie Bear, Animal and Gonzo are "gathering at ABC Studios for a meeting about the new Muppet Show", followed by drama involving Miss Piggy's tumultuous on-off relationship with Kermit.
Reuse content