In the land of soap 30th birthdays are celebrated with the improbable return of long-dead characters.
At least in Erinsborough and Walford, that is. Following Kathy's surprise return in celebration of EastEnders' three decades last month, Neighbours have revived Madge Bishop.
Tonight's episode will see the long-running Australian soap's longest-standing characters, Harold Bishop, crash his caravan through the inaugural Erinsborough Festival in shock at seeing his wife.
Harold, played by Ian Smith, will find Madge (Anne Charleston) sitting beside him as he drives his motorhome into the festivities – causing revellers to flee in all directions and only narrowly avoiding injury.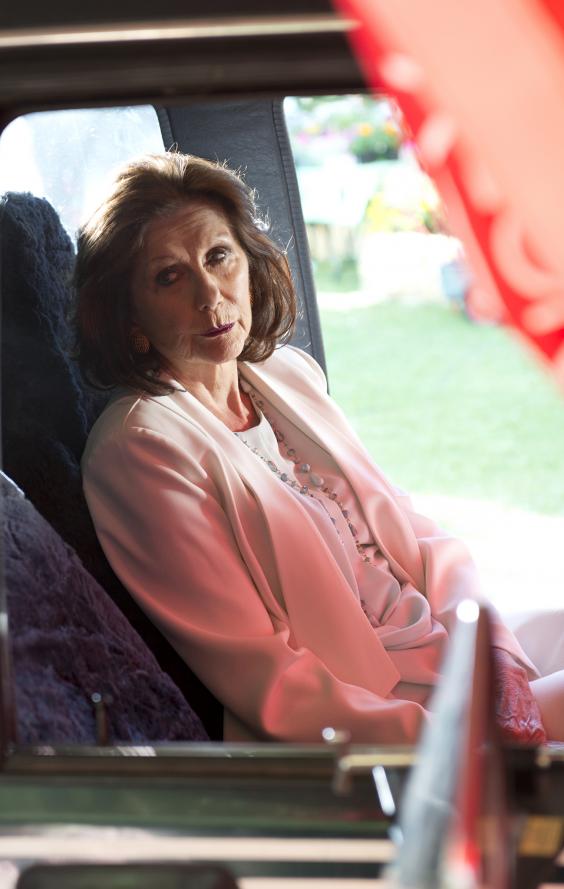 "As he careens towards the stage, people leap for safety. Just in time, Harold swings the wheel, spectacularly crashing into the marquee and causing chaos. Dazed and confused, he hears a familiar voice. He looks across at the passenger seat and who should be sitting there – but Madge!" the production notes read.
Madge, a much-loved Ramsay Street matriarch who made her first appearance in the soap in 1986, was last seen dying of pancreatic cancer in Harold's arms in 2001.
But, in typical soap style, the writers have engineered her return "as an element of [Harold's] subconscious" and Madge will appear a number of times this week to celebrate the soap's 30th birthday.
After the crash Harold will find Madge beside him in the hospital and she will interfere in her son Daniel's love life before she departs.
When EastEnders celebrated its three decades last month Gillian Taylforth returned as Kathy despite having been killed in a car crash offscreen some time ago.
Prior to EastEnders' live week – in which the killer of Lucy Beale was disclosed - Kathy was last seen 15 years ago on the show where she'd been a fixture since 1985.
EastEnders and Neighbours have been playing tribute to one-another in celebration of their almost joint birthdays.
Neighbours alumnus Jason Donovan appeared with Danny Dyer and other members of the current EastEnders cast in a "Ramsay Square" skit this week.
The video follows a tribute titled "EastErinsborough" from the Neighbours cast including current Ramsay Street matriarch Susan Kennedy.
Reuse content