Another month, another bunch of blockbusters, curiosities and originals hit Netflix.
Let's get straight to it - here's the full list (via NewOnNetflix, with emphasis and notes on content of interest):
Available December 1
National Lampoon's Animal House - It's December so you're probably gonna be getting in drunk a lot; this is the easy watch movie you're looking for. A spinoff from the National Lampoon's franchise, it centres on a misfit group of fraternity members who challenge the authority of the dean (like they do in every single movie from that era).
Always
Angels in the Snow
Beverly Hills Cop
Beyond Bollywood
Black Snake Moan
Chill with Bob Ross: Collection - Another batch of Bob's calming painting, in case you got bored of the 26 vistas in season 1.
Compulsion
D2: The Mighty Ducks
David Blaine: Street Magic
Dreamland
For the Love of Spock
Girlfriends' Guide to Divorce, season 2
Glory Daze: The Life and Time of Michael Alig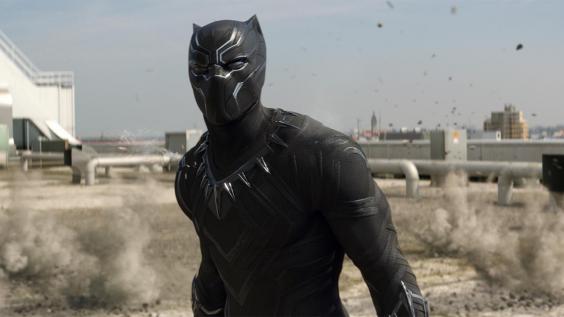 Harry and the Hendersons - Remind yourself how, in retrospect, Harry was creepy and terrifying and the townspeople were actually right to want to get rid.
Hitler: A Career
Holiday Engagement
Honey, I Shrunk the Kids
House of Wax
Hannibal - Been enjoying Anthony Hopkins in Westworld? He's on great and not dissimilar form in this Silence of the Lambs sequel from 2001.
Merlin, season 1
Merry Kissmas
Picture Perfect - Jennifer Aniston romcom, for when you've given up on life.
Rainbow Time
Rodeo & Juliet
Swept Under
Switchback
The Angry Birds Movie
The Crucible
The Little Rascals
The Legend of Bagger Vance
The Rock - It doesn't get much more ridiculous than Nicolas Cage and Sean Connery being directed by Michael Bay.
The Spirit of Christmas
Toys - Robin Williams!
Uncle Nick
Waking Life
Way of the Dragon
We're Back! A Dinosaur's Story
White Girl
Wildflower
Zero Point
Available December 2
Fauda, season 1
Hip Hop Evolution, season 1
Pacific Heat, season 1
Available December 3
Lost & Found Music Studios, season 2
Available December 5
Mad
The Good Neighbor
Available December 6
Blue Jay - Mark Duplass writes and stars in this charming little comedy drama. A simple story of two exes meeting by chance and trying to catch up on all the years they've missed.
Homeland (Iraq Year Zero), season 1
Reggie Watts: Spatial
The Devil Dolls
The Model
Available December 8
The Cuba Libre Story, season 1
Available December 9
Captive, season 1
Cirque du Soleil Junior – Luna Petunia, season 1
Club de Cuervos, season 1
Fuller House, season 2 - New instalments of Netflix's reboot of the sitcom, which has been one of its most-watched shows.
Four Seasons in Havana, season 1
Medici: Masters of Florence, season 1
Spectral
White Rabbit Project, season 1
Available December 10
Lucky Number Slevin - A pretty stylish action film about feuding crime lords starring  Josh Hartnett, Bruce Willis, Morgan Freeman, Ben Kingsley, Lucy Liu and Stanley Tucci.
Phantom of the Theater
Available December 11
Breaking a Monster
Available December 12
Ricardo O'Farrill: Christmas Special
Available December 13
Colony, season 1
Killswitch
I Am Not a Serial Killer
Nobel, season 1
Available December 14
Versailles, season 1
Available December 16
Barry - Netflix's original drama about Barack Obama's early years.
Call Me Francis, season 1
Crazyhead, season 1
No Second Chance, season 1
Rats (2016)
The Adventures of Puss in Boots, season 4
Available December 19
Miss Stevens
Available December 20
Disorder
Gabriel Iglesias: Sorry For What I Said When I Was Hungry
My Little Pony: Friendship Is Magic, season 6
Ten Percent, season 1
The Break, season 1
Available December 23
Travelers, season 1
Trollhunters, season 1
Available December 25
Marvel's Captain America: Civil War - One of the biggest blockbusters of the year, which many families will likely fire up on Christmas Day.
When Hari Got Married
Available December 27
Ajin, season 2
Chasing Cameron, season 1
Available December 28
Comedy Bang! Bang!, season 5
Available December 29
The Hollywood Shorties
Available December 30
The Eighties, season 1
Available December 31
Big in Bollywood
Reuse content