Anyone wanting some sofa-based relief from all these April Fools' Day pranks, look no further, as there is a host of new films and TV shows heading to Netflix this month.
From the premiere of Marvel's Daredevil on 10 April to Tom Cruise action-adventure Oblivion and Disney classic Cinderella, it should be easy enough to plan some pretty epic nights in.
Documentary fans will have the likes of Ewan McGregor's Faster, Muhammad Ali biopic I Am Ali and ground-breaking free school insight Approaching The Elephant to look forward to.
Here's our pick of the best of what's in store:
TV
Peaky Blinders (Season 1) – 18/04
Fiercely ambitious Tommy Shelby heads up a gang who sew razor blades into the peaks of their hats in early 20th century Birmingham. Cillian Murphy, Sam Neill and Paul Anderson star.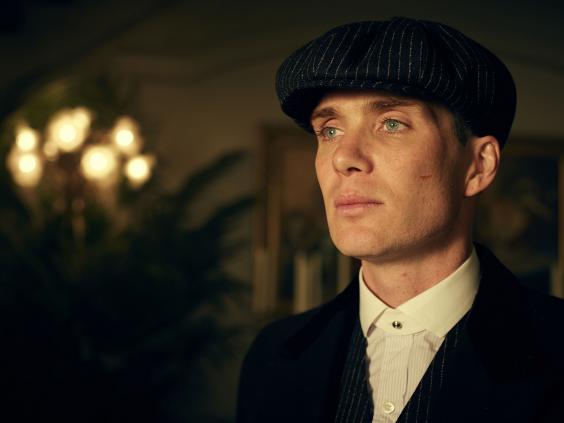 Daredevil (Season 1) – 10/04
Charlie Cox stars in the lead as a blind lawyer who becomes a crime-fighting superhero at night in this new Marvel team-up – the first in a series of shows leading up to a Defenders crossover miniseries.
Best Netflix originals to watch in 2015
Best Netflix originals to watch in 2015
1/11 Orange is the New Black (Season 3)

Aussie model Ruby Rose has confirmed she will be the next star in stripes at Litchfield Penitentiary when OITNB returns on 10 July.

2/11 Daredevil

Marvel's new Netflix series will be released on 10 April (all 13 episodes), starring Charlie Cox as blind lawyer by day and masked vigilante by night Matt Murdock.

Netflix

3/11 What Happened, Miss Simone?

Music legend and civil rights activist Nina Simone is the subject of this film from Oscar-nominated Liz Garbus. Expect unheard recordings and rare archival footage.

Netflix

4/11 Marseille

The French port city of Marseille will be the focus of a new drama about the local mayor, who is forced to face the man he chose as his heir in the elections.

Simon Calder

5/11 Grace and Frankie

Jane Fonda will arrive on Netflix on 8 May in this show about two rivals brought together after their husbands announce they are in love and plan to marry. Also starring Lily Tomlin.

Reuters

6/11 Sense8

No not The Matrix - but directors Andy and Lana Wachowski have created a new sci-fi drama series involving eight strangers from around the world who suddenly become mentally and emotionally connected after a tragic event.

Rex Features

7/11 Narcos

Ten-episode series Narcos will see Brazilian actor Wagner Moura play notorious Colombian drug lord Pablo Escobar.

8/11 Dreamworks Dragon

This will bridge the gap between How to Train Your Dragon 2 and the third film. Storylines include Hiccup's new flight suit, the secrets of his dragon blade and the young Viking's budding romance with Astrid.

9/11 Better Call Saul

The Breaking Bad spin-off series began in February starring Bob Odenkirk as sleazy lawyer Saul Goodman. The drama documents the trials and tribulations of Goodman before he moves to his strip-mall law office in Albuquerque.

Netflix

10/11 House of Cards (Season 3)

Kevin Spacey is back as the conniving Frank Underwood on 27 February for the third season of this hit White House drama.

AP

11/11 Crouching Tiger, Hidden Dragon: The Green Legend

The sequel to this Oscar-winning martial arts epic hits Netflix on 28 August - the same day of its cinematic release.

Netflix
Suits (Season 3) – 01/04
The third season of this popular legal drama sees Harvey Specter battle to become a named partner while genius college dropout Mike Ross tries to restore their working relationship.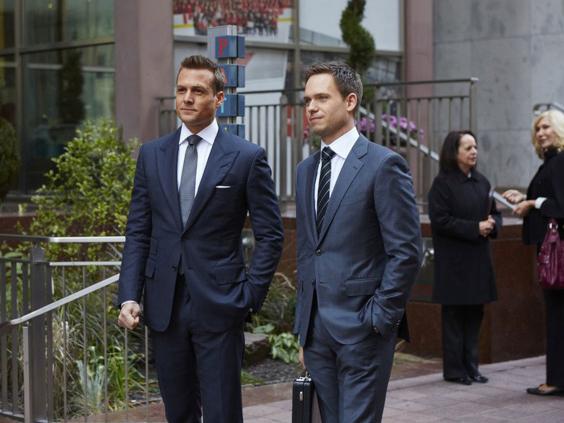 Derek (Season 2) – 23/04
Ricky Gervais' Netflix original follows the lives of nursing home caretaker Derek and his co-workers as they struggle to look after elderly residents.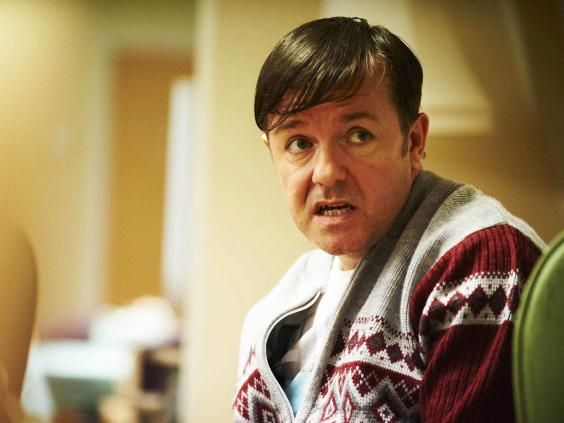 Film
Oblivion – 19/04
Drone repairman Jack's discovery of a crashed spaceship calls into question everything he thought he knew about Earth's war with alien Scavs and the fate of mankind. Action adventure starring Tom Cruise and Morgan Freeman.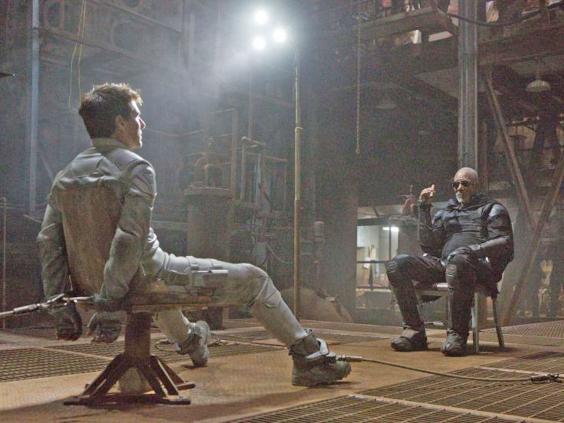 Cinderella – 24/04
Prince Charming, the evil stepmother and the girl who becomes a princess with the help of a fairy godmother, some friendly mice and a sparkly shoe will be on hand for those in need of a Disney fix.
The Crucible – 08/04
Daniel Day-Lewis and Winona Ryder play John Proctor and Abigail Williams in Arthur Miller's film adaptation of his famous play about the 1692 Salem witchcraft trials. Heartwrenching and intense.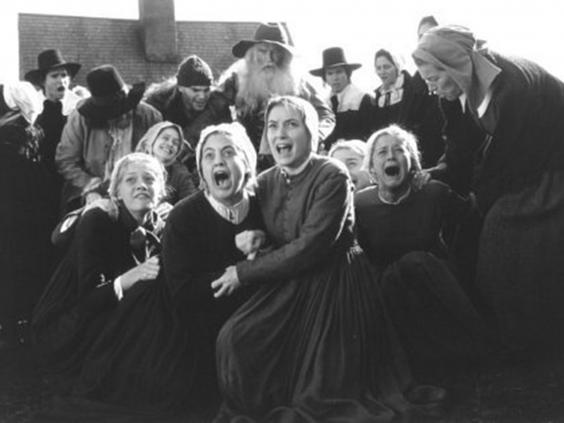 Wreck-It Ralph – 03/04
When video game villain Ralph decides he wants to be a beloved hero instead, the arcade where he lives quickly goes into meltdown and 'Game Over' becomes a terrifying possibility. Oscar-nominated and fun for all the family.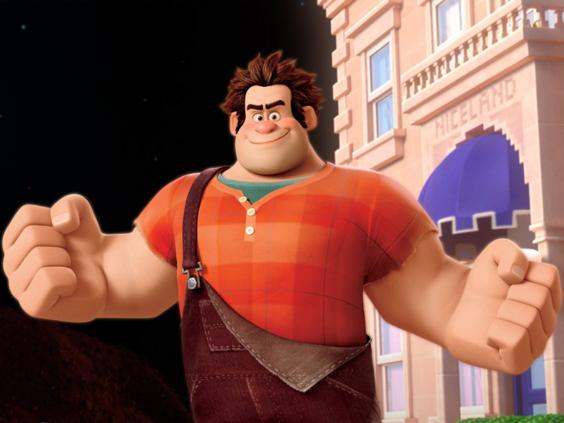 Bobby - 15/04
Emilo Estevez directs this historical drama about the assassination of US Senator Robert F Kennedy in June 1986 and the impact the shooting had on the 22 people staying in the LA hotel it happened in.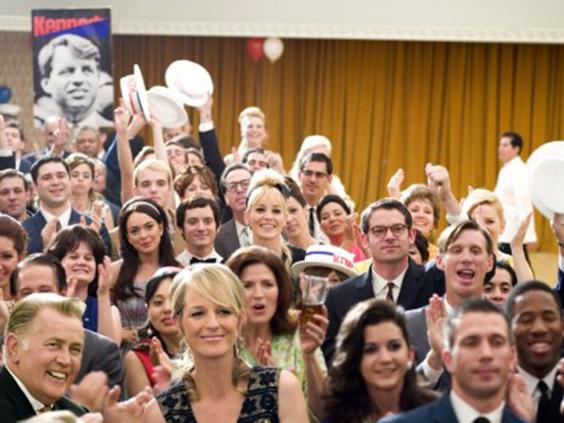 Happy Gilmore – 01/04
Adam Sandler is at his comedy best in this Nineties movie about a foul-mouthed hockey player who takes up golf in a bid to save his grandmother's house, much to the exasperation of well-mannered professionals.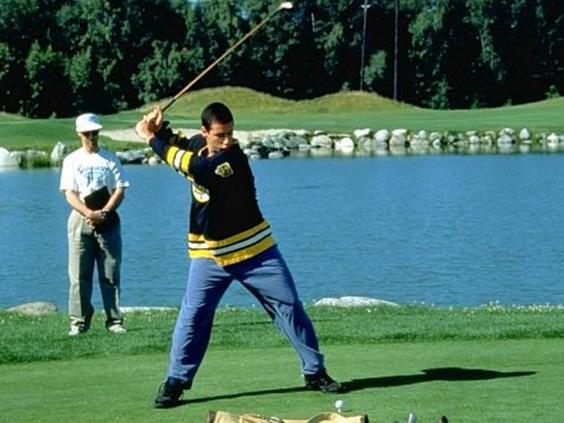 Star Trek Into Darkness – 02/04
The one with Benedict Cumberbatch playing villain Khan. Captain Kirk leads a dangerous quest into a warzone to capture a human weapon of mass destruction and begin a game of life and death.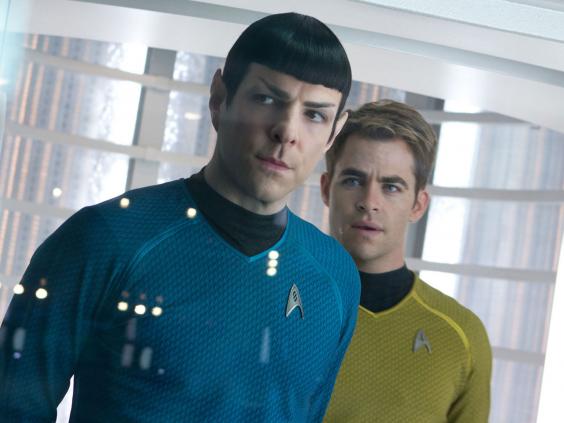 Testament – 22/04
The life of an ordinary San Franciscan family is turned upside down when their contact with the outside world is cut off after a nuclear attack.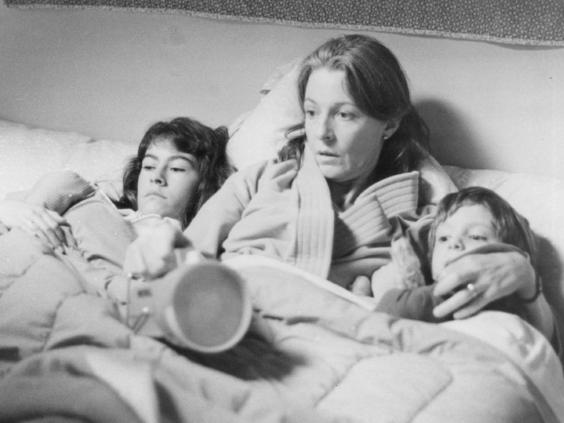 Reuse content