Actor Noel Clarke has admitted that he partly took on the role of DCI Carl Pryor in ITV's new police drama Chasing Shadows because he wanted to pick up his TV career.
Despite starring in the Hollywood blockbuster Stark Trek Into Darkness last year, the 38-year-old said that people would stop in the street to ask where he'd been for the past several years.
Clarke is not only an actor but a writer, producer and director with his own production company Unstoppable Entertainment, but says that the film didn't really elevate his profile with television audiences.  
"For a lot of people, a lot of television audiences, who probably don't get up and go to the cinema and pay for films, are probably wondering what I've been doing for seven years or eight years."
"I literally have had people coming up to me and go 'dude, good to see you, what have you done since Auf Wiedersehen, Pet?' What planet are you on? It's innately possible, so I feel it was a good time to go back and do some good TV."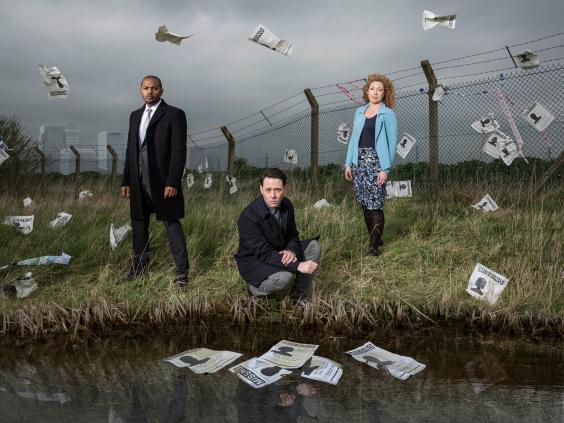 The other reason Clarke signed on to Chasing Shadows was down to the intriguing plot.
He stars alongside Reece Shearsmith, who the plays the socially awkward but brilliant DS Sean Stone, and Alex Kingston as his partner Ruth Hattersley. Together the trio solve missing person's cases in this gritty drama.
Despite never meeting before Chasing Shadows, Kingston and Clarke have one thing in common: Doctor Who.
The two actors have both starred on the long-running science fiction series alongside David Tennant's tenth Doctor.
"We talked about the fact that our characters never crossover or anything like that."
"It was really good to meet her on the show. I think a lot of Doctor Who fans were quite happy that we were working together."
Chasing Shadows is on ITV at 9pm on Thursdays.
Reuse content