Olivia Colman is "not annoyed" at being snubbed for the US remake of Broadchurch in favour of Breaking Bad actress Anna Gunn, she said.
The actress, who recently starred in two-part drama The 7.39, will not be joining her co-star David Tennant in the show, renamed Gracepoint by Fox.
After Broadchurch won best TV drama at the Sky Arts South Bank Awards, Colman told Digital Spy: "Richard II has been played by many, many actors. I don't know why everyone is so bothered by it. David Tennant is brilliant – but I'm working.
"It's an American show and they should cast American people. If it was a British show and we cast all Americans, it would be wrong, wouldn't it?"
Bafta-winning Colman, 39, seemed irked at the media's preoccupation with her reaction. "Sorry, at the moment it's a bugbear, because everyone has said, 'Are you really cross?'," she said. "It has never crossed my mind as something that's annoying. If they asked me to do something, I'm sure it would be lovely. If it was a good script – it's warm and they pay well, so who wouldn't go?"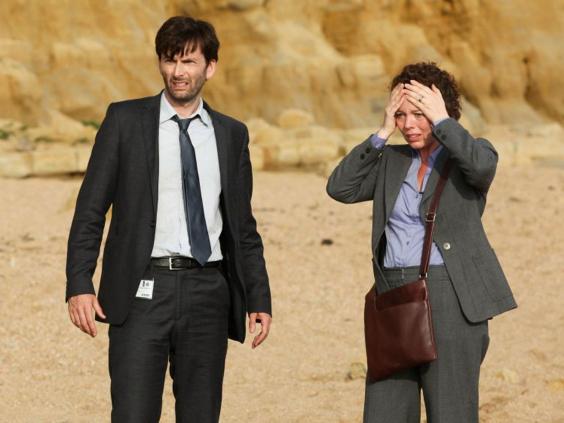 During an episode of The Graham Norton Show earlier this month, Colman revealed that she had not been asked to star in Gracepoint but would have liked "to have had the option to say 'no'".
Tennant is set to reprise his lead role as Detective Alec Hardy in Gracepoint, but his troubled character will be called Detective Emmett Carver instead. Gunn will take on Colman's role as Detective Ellie Miller.
Similar to the original series, the storyline will follow the murder investigation that unfolds after a child is found dead on a beach in Dorset.
Meanwhile, news about series two of the UK crime drama has been kept tightly under wraps by writer and creator Chris Chibnall. Colman has been confirmed to appear, but as of yet, the cast know nothing about the plot.
"Someone said we might see a script in a week, maybe, but that could be a complete lie!" she said.