Whatever you think of Peter Kay, the Northern comedian's series Car Share has a huge following, the first series having received overwhelmingly positive reviews.
The second season recently debuted on BBC One, with two episodes having been broadcast and all four available on BBC iPlayer. 
During the second, Kay's character John and Sian Gibson's Kayleigh are joined by their drunk college Elise — dressed as a Smurf — on their way home from an annual office party.
When the credits rolled, fans were left shocked as the actor's identity was revealed; Conleth Hill — best known for playing Lord Varys in HBO's hit series Game of Thrones.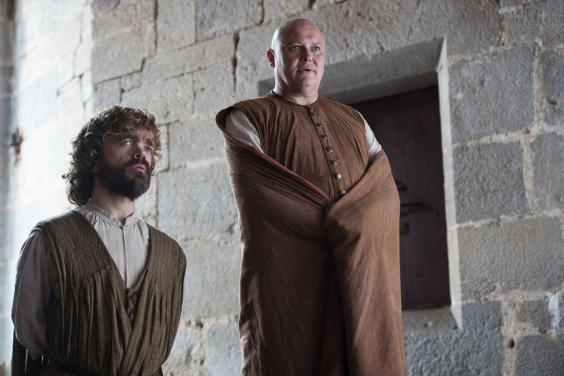 Throughout their journey home, the three characters sing their hearts out to Forever FM, John — dressed as Harry Potter — remaining ever unimpressed by the unwanted guest.
"Just realised the drunken Smurf in Car Share is Lord Varys from Game of Thrones," wrote one Tweeter. "Talk about versatile!"
Another noted: "Was anyone aware that the Smurf lady in Peter Kay's car share was Varys from GOT?! #mindblown"
Peter Kay's Car Share returns to BBC One on Tuesday at 9pm.
Reuse content