Sunday evenings are set to get steamy as the BBC's lavish new period drama Poldark hits our screens.
The eight-part series set against the rugged backdrop of 18th Century Cornwall stars Aidan Turner as smouldering hero Ross Poldark, who returns home from the American War of Independence only to discover he was presumed dead and his fiancée Elizabeth engaged to his cousin.
The heartbroken Ross then seeks comfort in his maid Demelza as he attempts to build up his derelict tin mines, yet his feelings for Elizabeth linger on.
But viewers expecting a bodice ripper to end all bodice rippers may be disappointed to hear that the romantic drama is not going to be a racy as people might think, according to one of the show's stars.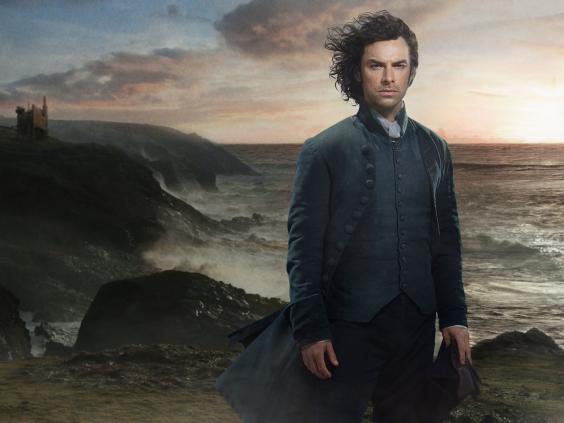 Actress Heida Reed, who plays Ross' ex-fiancée Elizabeth, says that Poldark is much deeper than just the central love triangle and is an exploration of characters.
"I guess people call it a 'bodice ripper', […] I think Debbie [Horsfield] the writer said at one point 'I don't think a single bodice is going to be ripped to be honest'," Reed told The Independent.
"But that doesn't mean there aren't love scenes and essential scenes – there definitely are but they're all very tasteful and it's not really what the story is about," she added.
This is the first major role for Reed, who has previously had parts in Silent Witness and DCI Banks.
Reed explained that the sex scenes in Poldark have a purpose but are not a focal point, "There's so much going on. I feel that whenever there are intimate scenes it's completely justified and it's a result of many, many actions beforehand."
The best TV to watch in 2015
The best TV to watch in 2015
1/13 Game of Thrones

Sky Atlantic, April

HBO

2/13 Poldark

BBC 1, March

BBC

3/13 Fortitude

A murder mystery set in a close-knit Arctic Circle community, with an impressive ensemble cast -Sky Atlantic, January

Sky Atlantic

4/13 Banished

BBC 2, March

BBC

5/13 Ordinary Lise

BBC 1, March

BBC

6/13 Life in Squares

Phoebe Fox, James Norton and Lydia Lynch in 'Life in Squares'

BBC

7/13 Wolf Hall

BBC2, January

BBC

8/13 Better Call Saul

Netflix, February

Netflix

9/13 Mel & Sue chat show

ITV, January

Princess Productions

10/13 Mad Men, Series 7, Part II

Sky Atlantic, Spring

©Lionsgate

11/13 Dementiaville

This series of documentaries explores both the heart-breaking experiences of those with dementia and a ground-breaking new approach to their care - Channel 4, Summer

Georgie Scott/Age UK 2013

12/13 Morning Has Broken

More than a decade since Nighty Night established Julia Davis's reputation for caustic character comedy, she's back with a new creation on Channel 4

BBC

13/13 Cucumber/Banana

Sixteen years after Queer as Folk, Russell T Davies returns with two interlinked series about gay life in Manchester on Channel 4

c.Showtime/Everett/REX
Poldark is based on Winston Graham's novels and spawned an incredibly popular two-series adaptation in the 1970s with Robin Ellis in the lead role.
The show was so successful with 15 million viewers hooked across the world in 40 different countries. Poldark's success was only eclipsed in 1996 by the Andrew Davies-penned version of Pride and Prejudice, which featured that scene of Colin Firth emerging from a lake wearing a soaking wet white shirt.
The new Poldark  gives a different take on the novels with a more sympathetic and multi-dimensional version of Elizabeth, who was despised by fans in the Seventies BBC adaptation.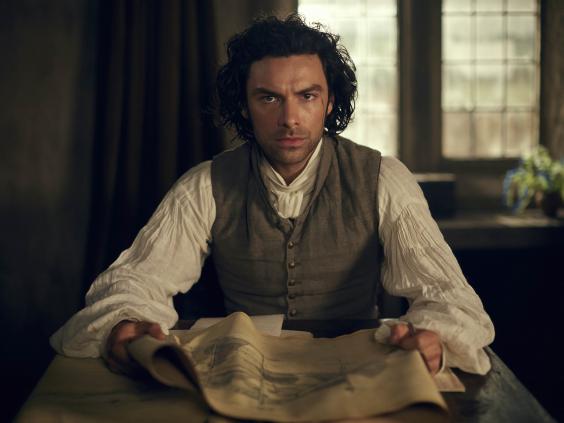 "I don't mind whether people hate or love Elizabeth as long as it's with a passion and for a reason because they love the show and they love the characters," Reed said.
"[Elizabeth] is conflicted in love. She does love two men in very different way[s] and I hope that people understand that, and don't just think of her as an obstacle for Ross and Demelza to be happy forever.
"There's no point in having Elizabeth there if people don't understand why Ross is so heartbroken about her. There must be something about her for him to never let her go for all these years."
Poldark starts on Sunday 8 March at 9pm on BBC One.
Reuse content