The BBC may have found a way of making people fell less gloomy about grey clouds and heavy rain: get Dermot O'Leary to dance through the daily weather forecast.
Making the morning cold front just that bit hotter, O'Leary decided to join Carol Kirkwood on BBC Breakfast to dance through her weather bulletin.
Alas, it was not because O'Leary was piloting a new show or trying out a new BBC directive, but because the X Factor presenter is dancing non-stop for 24 hours to raise money for Comic Relief. O'Leary is dancing without any sleep and is only allowed breaks to go to the toilet.
Having spoken with Kirkwood about his mission, O'Leary was clearly getting tired of dancing inside and decided to join the weather presenter for her forecast outside BBC Broadcasting house.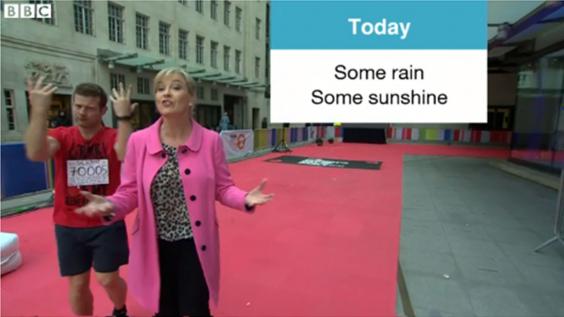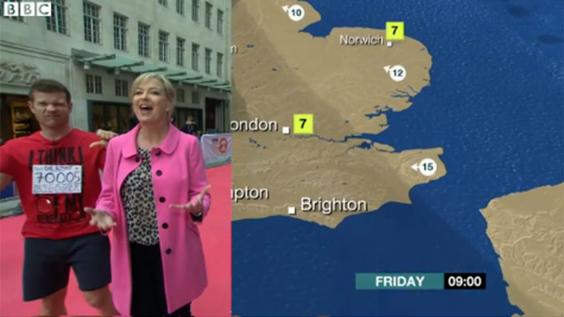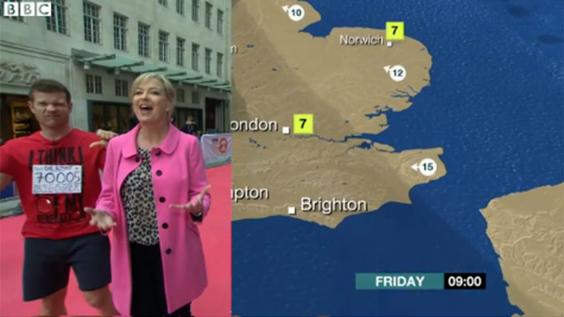 Standing to the side of Kirkwood, O'Leary simply began to dance his way through the day's weather, particularly enjoying hand movements that depicted "chilly" and rain. He also revelled in a sweeping gesture showing a low pressure front.
After a while, O'Leary simply danced in the background, waving at people passing by, before returning to his dance studio.
O'Leary started his danceathon last night at 8pm, kicking off with a live performance from Clean Bandit.
Reuse content