First John Betjeman summoned "friendly bombs" to Slough. Then Ricky Gervais chose the town's post-industrial wasteland as the setting for The Office.
Now Rob Lowe is to star in a new series, Apocalypse Slough, which promises to finish off its long-suffering residents for good.
A partnership between NBC and Sky 1, Apocalypse Slough is a comedy-drama which imagines the end of the world from the point of view of characters in the Berkshire town.
As Earth is threatened by an eight mile-wide comet, the drama centres on a group of people who share a mysterious connection. They are led by Lowe, the West Wing star, who plays Father Jude, the Vatican's most rebellious priest.
His world will be "turned upside down by news of the impending apocalypse, and he will find himself facing the greatest challenge of his life. One that will shake his faith, force him to question his vows, and bring him face to face with his past."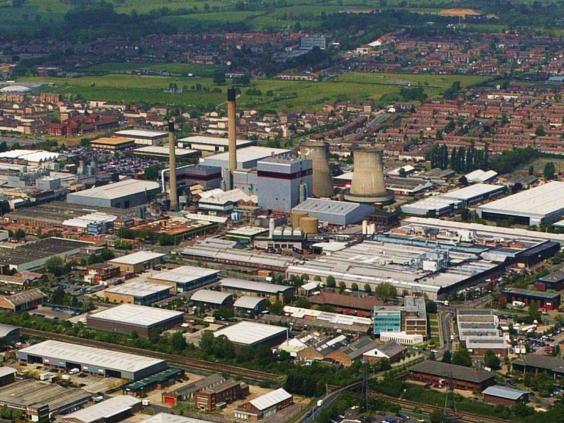 The series also features US comedy stars Jenna Fischer and Megan Mullally alongside British actors Mathew Baynton, Pauline Quirke and Paterson Joseph.
The characters include an unhinged white supremacist, a mild mannered bank manager, a germ-phobic cyber-terrorist, an American 5 star general and a child who (possibly) rose from the dead. Some of them are destined to "make it to a bunker deep beneath the suburbs of Slough, and as a result will become the hugely unlikely (and frankly, somewhat unsuitable) future of mankind."
Lowe said: "I've always been a fan of the kind of smart, ambitious and challenging filmmaking that comes from Sky and (co-producer) Working Title. This script and my character in particular, blew me away."
Adam MacDonald, Director of Sky 1, said: "Apocalypse Slough is world-class, high- concept new drama for Sky 1. The show has bundles of energy, vibrancy and laughter, as well as delivering an exuberant heart-warming story on an epic scale. We are really excited to have Rob, Mathew, Jenna, Megan, Pauline, Patterson and Joel involved in the show. They are all exceptionally talented actors and their casting represents the vision and ambition we have for the series."
Filming on the series is set to start this month, with locations including London, South Africa and Malta. It is hoped that scenes will be filmed in Slough, with Berkshire's residents no doubt keen for a Hollywood visitation from Lowe.
Reuse content