Russell Brand is returning to radio station Xfm almost 13 years after being sacked for reading pornographic material live on air during a Sunday afternoon show.
His new show will start this Sunday, featuring "opinions and general humour, all in the typical Russell Brand style", according to the London indie rock station.
Xfm's managing editor, Chris Baughen, said: "Having Russell return to Xfm is great news and something we've wanted to do for a very long time.
"For me, radio is where he does his best work and along with many Xfm and Russell Brand fans, I can't wait to hear what he's got in store."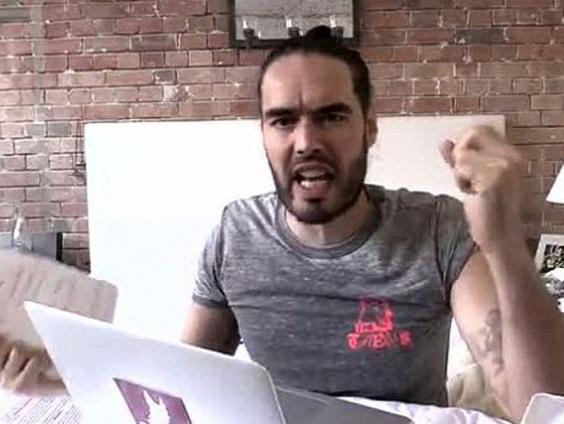 The show will feature clips from Brand's twice-weekly podcasts and will see him joined by former fellow presenter Matt Morgan.
Xfm launched his radio career in 2002, starting his climb to hosting The Russell Brand Show on BBC Radio 6 Music and then BBC Radio 2.
He resigned in 2008 after the infamous "Sachsgate" incident, where he and Jonathan Ross left a series of answerphone messages to actor Andrew Sachs where they crudely discussed his granddaughter and Brand's relationship with her.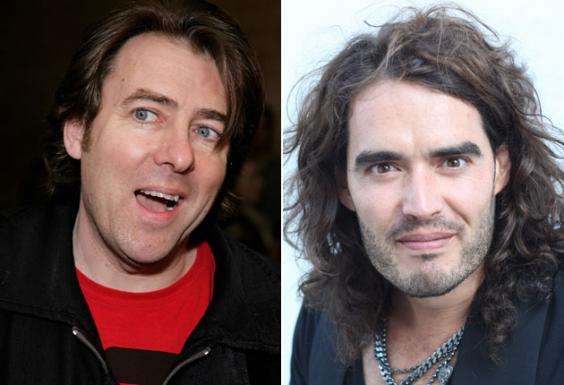 The BBC was later fined £150,000 by Ofcom for airing the calls.
Brand also did shows for Talksport in 2009 and 2010 and his last appearance for Xfm was two years ago for a special one-off charity broadcast, when he was joined by Noel Gallagher and Noel Fielding.
The self-confessed former heroin addict started as a stand-up comedian and has recently shifted his media career to a more political focus.
Russell Brand's Most Controversial Quips
Russell Brand's Most Controversial Quips
1/19 On puberty:

"By puberty I learned that nothing worth having could be easily attained and to succeed one must be single minded."

PA

2/19 On changing the world:

"I want to change the world, and do something valuable and beautiful. I want people to remember me before I'm dead, and then more afterwards."

3/19 On being strong:

"Strength does not have to be belligerent and loud."

Getty

4/19 On grammar:

"I couldn't possibly have sex with someone with such a slender grasp on grammar!"

5/19 On manners in England:

"In England we have such good manners that if someone says something impolite, the police will get involved."

6/19 On junkie v vegetarian:

"Even as a junkie I stayed true [to vegetarianism] - 'I shall have heroin, but I shan't have a hamburger.' What a sexy little paradox."

7/19 On the future:

"People don't realize that the future is just now, but later."

Rex Features

8/19 On sex addiction:

"Boggle with sex addicts is up there with go-kart racing with junkies."

Reuters

9/19 On life:

"My life is just a series of embarrassing incidents strung together by telling people about those embarrassing incidents."

Frazer Harrison/Getty Images

10/19 On happiness:

"If you want to be happy stop being so self-obsessed and start considering other people."

Getty Images

11/19 On drug addiction:

"The mentality and behavior of drug addicts and alcoholics is wholly irrational until you understand that they are completely powerless over their addiction and unless they have structured help, they have no hope."

Getty Images

12/19 On sitcoms:

"I do have a regard for the musicality of language that came from BBC sitcoms like Fawlty Towers."

13/19 On life motivation:

"That's what keeps me alive, perversion and star quality."

Getty

14/19 On love:

"When you fall in love you recognise you're not the most important person in the world, and your focus becomes another person."

Getty Images

15/19 On threesomes:

"I like threesomes with two women, not because I'm a cynical sexual predator. Oh no! But because I'm a romantic. I'm looking for "The One." And I'll find her more quickly if I audition two at a time."

16/19 On Conservatives:

"Conservatism appeals to our selfishness and fear, our designer and self-interest."

PA

17/19 On surfing:

"Surfing should be called "foam-choking" or "sea stabbing."

Getty Images

18/19 On Demi Moore:

"I've not made love to her yet, but it's a matter of time."

STEVE MORGAN/AFP/Getty Images

19/19 On success:

"When I was growing up, I thought I'd be a lot happier if I was famous and successful and if I had money."

Getty Images
He is known for his YouTube videos tackling political and social issues and recently wrote Revolution, advocating radical change to the establishment.
His activism has led to appearances on Newsnight, Question Time and at the Cambridge Union.
Brand's new weekly show will be broadcast on Xfm for one hour from 9pm on Sundays.
Reuse content