Sesame has struck a deal with HBO, moving to the network best known for Game of Thrones, True Detective, The Sopranos and more, where it will remain for at least nine months.
Twice as many episodes will be produced (though each half as long), with Sesame Workshop chief operating officer Steve Youngwood saying: "The current path we were walking on wasn't going to work."
The national treasure's move from family-friendly PBS to a network awash with bloodshed, sex and drugs, is tickling Twitter:
"you know nothing jon elmo" pic.twitter.com/EcMoCkK7UV

— darth™ (@darth) August 13, 2015
@Sin_Theta_Alpha "@YrBFF: #TrueDetectiveSeason3 pic.twitter.com/sT9m4xHT16"

— Hilary Schulte (@AndersonHilary) August 13, 2015
"so do you ever say anything besides 'grover'" "GROVER" "ok" pic.twitter.com/LZcJI7cRog

— darth™ (@darth) August 13, 2015
Finally, we'll get the profanity, gritty realism, and graphic sex scenes this show has been missing. pic.twitter.com/nwA7Azutgd

— Nick Confessore (@nickconfessore) August 13, 2015
Sunny days Sweepin' the clouds away On my way to where the air is sweet pic.twitter.com/BjrP9Kc7cR

— Dave Itzkoff (@ditzkoff) August 13, 2015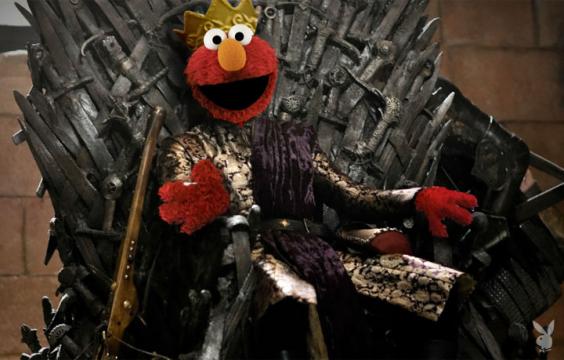 According to Variety, one character from the Sesame Street Muppet crew will also be getting its own spin-off.
Will HBO be charting Cookie Monster's descent from cookies to heroin? Will Elmo and Big Bird team up to solve disturbing murders in the Deep South? Will Kermit lay siege to the Seven Kingdoms?
It will be interesting to see how Sesame Street's new home changes the show, which has parodied several HBO shows in the past.
The reason for the switch from an hour to 30-minute run-time is quite depressingly down to attention spans it seems.
"Given the way kids have evolved, that was the most engaging format that fits both linear and on-demand viewing habits and allowed us to be all about engagement," Youngwood told Variety. "Without engagement, you don't educate."
Reuse content