Snoop Dogg is up in Truro, Nova Scotia this week, filming scenes for Trailer Park Boys.
The rapper is expected to make a guest appearance in Sunnyvale in season 10, according to CBC, though it's not yet known whether he will play a character or himself, perhaps in a plot similar to the one where Bubbles desperately wanted to go to a Rush concert.
Either way the cameo makes sense, with both parties being extremely fond of smoking weed.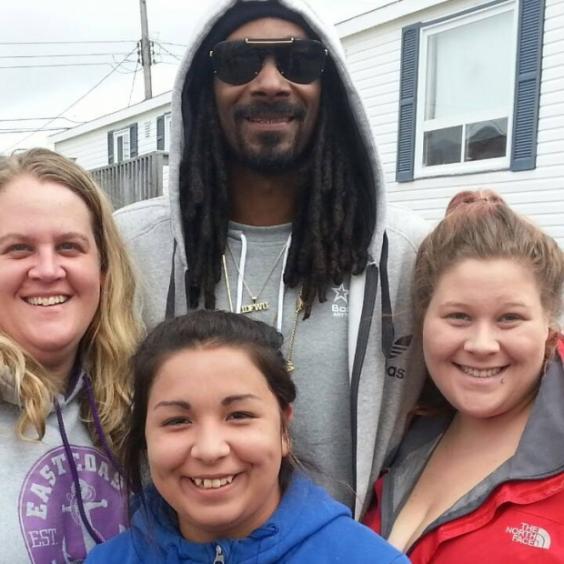 Filming on Season 10 of @TrailerParkBoys - Day 1! Watch out for regular videos from the set at http://t.co/4HReXx4etu pic.twitter.com/4cGTqE8Olh

— Trailer Park Boys (@trailerparkboys) June 1, 2015
Earlier in the year, Snoop tweeted his support for the TPB cast's efforts to stop changes to Nova Scotia's Film Tax Credit program, which were jeopardising the show's future.
Ricky, Julian and Bubbles appeared in character on Snoop Dogg's web series GGN in October, when the guest appearance plan was presumably hatched.
Comedian Doug Benson and actor Actor Tom Arnold will also feature in season 10, which is still in production and expected to get a release date on Netflix some time in 2016.
Reuse content