Since 2013 there have been numerous rumours surrounding whether the critically acclaimed Sons of Anarchy would get a spin-off, with show creator Kurt Sutter saying numerous times he was working with FX to create a prequel.
Finally, eight months on from the shows finale, it has been confirmed that a show is in the works and that it will centre on rival bikers, the Mayans Motorcycle Club, who featured in the original series.
In an interview with Holly Reporter, Sutter revealed the show was in development but could not confirm the time period or if any of the cast would be returning.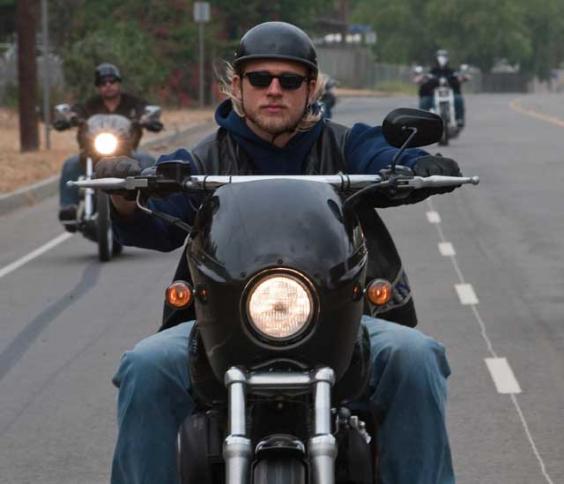 Throughout Sons, the Mayans played a key role. Led by Marcus Alvarez (Emilio Rivera) the heroin peddling gang began as adversaries to SAMCRO, with the two eventually became partners in crime.
Sutter has yet to get a writer to spearhead the project as is currently focussing his attention on The Bastard Executioner, a new show where he acts as creator, writer, producer, director and actor.
As with Bastard, the Sons spin-off will be co-produced by Fox Television Studios and FX productions.
Sons of Anarchy season 7, which aired on FX, finished December 2014, and featured cameos by Marilyn Manson, Lea Michele and Courtney Love.
Reuse content