Star Wars: Episode 7 has teased the newly constructed Millennium Falcon in a YouTube video from JJ Abrams' Bad Robot Productions.
It may be new but Han Solo's freighter ship is designed to look more busted up than ever, its metal body being well worn and charred by thrusters in the teaser.
The 30-second video, entitled 'HUNKA JUNK' opens with John Williams' famous score from the original Star Wars films, before switching to Hans Zimmer's Dark Knight theme as the camera closes in on a camouflaged replica of Batman's Tumbler vehicle.
The ending is a jokey reference to the supposed rivalry between JJ Abrams' Star Wars 7 and Zack Snyder's Batman v Superman: Dawn of Justice, with an element of humours having been worked into all of Abrams' videos from the set so far, a previous vid showing off the X-Wing being interrupted by a droid and a competition announcement being photobombed by an alien.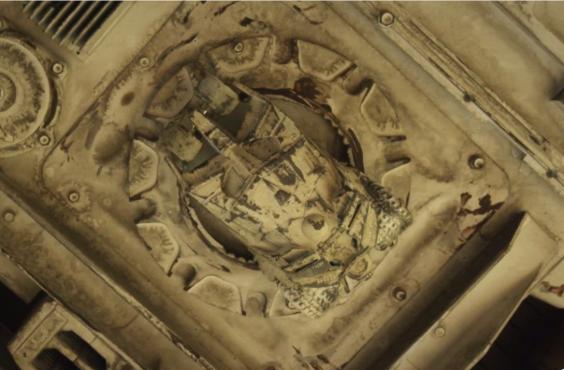 Producers may have decided to officially show off the Falcon because a number of photos of it have leaked online in the past few months.
Filming on the sequel resumed earlier this month following Harrison Ford's injury, with an image apparently of cast member Adam Driver on set suggesting he is playing a very different character to what we originally thought.
Star Wars: Episode VII (still yet to get an official title) has a 18 December, 2015 release date.
Reuse content