Despite having had little fanfare, Stranger Things managed to blow everyone away, impressing critics and becoming one of the most-talked about shows of 2016.
With the first season having finished on a cliffhanger, anticipation for the sequel is huge, fans wanting to discover what happens to Eleven and the gang.
To help you out, we've put together a comprehensive list of everything we know so far about the upcoming season, from new cast members and story speculation to air dates and how to watch.
What have we seen so far?
During the Super Bowl, the first trailer for Stranger Things 2 dropped, surprising viewers and teasing things to come. Creators Matt and Ross Duffer are maintaining the nostalgia with the lead child characters dressed in Ghostbusters outfits and more eggos. 
Before that trailer, Netflix treated the world to a reveal teaser that featured all nine episode titles for the forthcoming season.
So, what are those episode titles? 
Episode 1 - Madmax
Episode 2 - The Boy Who Came Back to Life
Episode 3 - The Pumpkin Patch
Episode 4 - The Palace
Episode 5 - The Storm
Episode 6 - The Pollywog
Episode 7 - The Secret Cabin
Episode 8 - The Brain 
Episode 9 - The Lost Brother 
Following the release of the above titles, our team attempting to decipher exactly what could be in store for audiences. Read the full analysis here.
Stranger Things 2 in pictures
Speculators previously wondered whether Stranger Things would follow in American Horror Story's path and be an anthology series, something the duo never considered. 
"I think we talked like a larger time jump where the kids are older now and it's a different decade," Ross said. "That's something we batted around from the very beginning. But for us, there's still more story here [in the 1980s], there's still things that are unresolved."
Release date and how to watch
The second season of Stranger Things touches down on Halloween, 31 October, and will be available worldwide on Netflix.
What's the actual plot?
The show's official plot synopses reads: "A year after Will's return, everything seems back to normal… but a darkness lurks just beneath the surface, threatening all of Hawkins."
But we know a lot more than that. MILD SPOILERS: The initial few episodes will take place during Halloween, which explains why we've seen the boys dressed up as the Ghostbusters. They will start to explore the effect Will Byers' trip to the Upside Down has had on his body and psyche, especially considering the last time we saw him, he was coughing up some unearthly slug creature. 
"He seems to be seeing images from the Upside Down—the question is whether they're real or not," says co-creator Matt Duffer. "So it seems like he's having some sort of post-traumatic stress disorder."
Meanwhile, Will's mother Joyce (Winona Ryder) will have a new love interested in former high school classmate Bob (Sean Astin), who she believes can provide a strong father figure to her children. Hopper (David Harbour) is attempting to keep the events of the Upside Down secret from the town in order to protect Joyce and the children.
Nancy (Natalia Dyer) and Mike must also deal with the loss of those close to them, Barb and Eleven (Millie Bobby Brown) respectively - although the latter will be making her return. 
Two new characters will also be introduced in the form of brother-sister duo Billy (Dacre Montgomery) and Max (Sadie Sink). Max becomes friends with the boys, providing some romantic interest for Lucas (Caleb McLaughlin) and Dustin (Gaten Matarazzo), but Billy proves very different. 
Matt also teased: "Stephen King always has really great human villains," Duffer teased. "The evil in the real world is often as bad or worse than the supernatural evil, so we wanted to introduce a character like that."
Director's tease the central character
Shawn Levy - who directed two episodes of the first season and acts as executive producer - teased who the second season will focus on.
"When we cast the kids, we cast Noah Schnapp as Will Byers knowing that he was only in a small amount of season one because he was missing. And we cast him because we knew that kid was special. Even if we weren't going to call on his full reservoir of abilities in season one."
"Will Byers is very much at the center of season two," Levy confirmed. "Noah steps up in the most staggering way. The Duffers and I, depending on who's directing when, we keep sending texts to each other going, 'holy shit, Noah is crushing it' and we knew he had it in him, and it's really now to get in that moment, and put him firmly in the thick of story."
New characters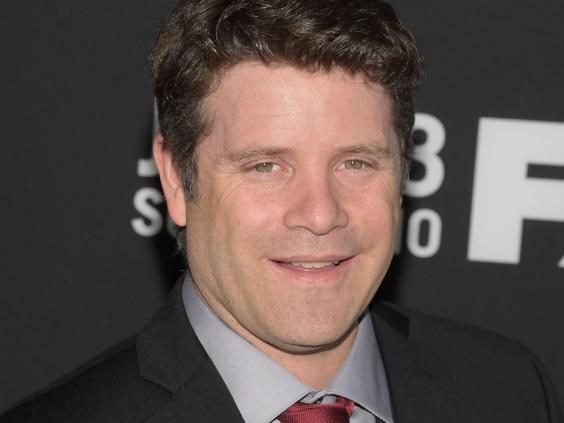 "There's definitely a handful of really compelling new characters this season, but absolutely servicing the core group first and foremost," executive producer Shawn Levysaid of the new characters. "Like the show itself, it's multigenerational new characters and really, really intriguing ones."
Heading up the new additions is Sean Astin who made his start as a 13-year-old in 1985 classic The Goonies, a Steven Spielberg-produced adventure following a group of kids in the 80s. He'll be playing Bob Newby, a 'former nerd' who went to school with Joyce Byers and Sheriff Hopper. Newby now runs Hawkins' local RadioShack.
Paul Reiser (Diner, Whiplash) has been cast as Dr. Owens, an official with the Department of Energy who's tasked with containing the events of season one.
Three kids have also been added to the cast. First up is Max (Sadie Sink), a 'tough and confident 13-year-old female' who has a complicated history and difficult relationship with her stepbrother, Billy (Dacre Montgomery, the new red Power Ranger). Those around her are suspicious of her background. She also uses a skateboard to get around, contrasting with the boys' bikes.
Max's aforementioned step-brother, Billy, is a 'super muscular, overconfident 17-year-old' who 'steals peoples' girlfriends, is a drinking game pro and drives a black Camaro'. Rumours are flying around the school that he once murdered someone thanks to his 'edgy' demeanour and his violent temper. This comes out on those closest to him. Billy is a 'potential' season regular.
Last, but not least, is Roman (Linnea Berthelsen). Creators The Duffer Brothers said: 'After growing up homeless with a drug-addicted mother, she suffered a great loss at an early age and has been seeking revenge ever since.' Roman is also an outsider who struggles to understand or connect with other people.
The old character are more complex
Speaking about the first episode of season two, Jim Hopper actor David Harbour called it "fun and dark and complex," adding how the character have developed since the first season and are now tackling both inner and outer demons.
In an AMA, Harbour was also asked which episodes fans should be most excited for, the actor spoke about four and five being "pretty epic" as the story moves fast and "the tension is so high."
He continued: "They're killer, but I haven't even seen eight and nine yet, and they'll likely be even better."
Eleven's new curls
The baldy has finally been able to grow some hair, as seen on the cover of Entertainment Weekly.
The Upside Down
Of course, the mysterious place known as The Upside Down will one again feature, the Duffer Brothers teasing what to expect.
"We don't know about Eleven," Ross said. "We leave that up in the air." His brother, Matt, added that we will see a lot more of the Upside Down.
"We kinda just peeled back the curtain and revealed a tiny bit of the Upside Down. So we definitely want to explore a little bit more. There's a lot we don't know about the Upside Down at the end of season one."
Barb-gate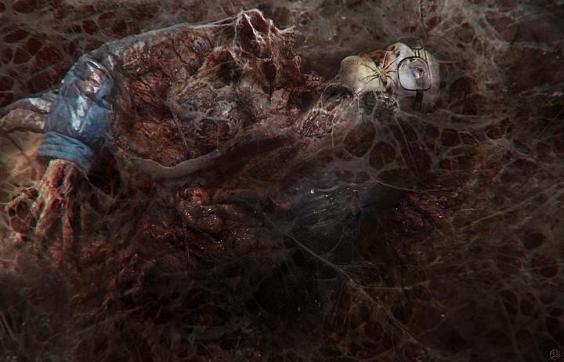 What's going on with Barb? Is she definitely dead? Does no one care about her parents? David Harbour revealed we'll definitely be getting some resolution for all our impotent Barb-related rage.
"We will tell you that we do deal with the loose ends in season 2, and we do deal with some of the internet rage over Barbs' death," he said. "We will have justice for Barb's death in some sense. I can assure you Barb is very much dead. 
Reuse content