The final series of Mad Men will be split across two years meaning fans won't get to watch the denouement until 2015.
American network AMC has revealed plans to divide the final season into two instalments, with a full year between each seven-episode arc.
The first seven episodes will be shown next spring in the US under the title 'The Beginning,' with the second group, 'The End of an Era', will be broadcast in 2015.
The writing staff for the final series will include the Oscar-winning screenwriter Robert Towne, Variety reports.
The move to split the final series of Mad Men in two follows AMC's decision to spread the last series of its hit drama Breaking Bad across two years, in effect becoming two mini-series.
The show's creator Matthew Weiner will film all the episodes of Mad Men in one production cycle, and AMC will store the final seven episodes to delay the finale to 2015.
The decision seems to highlight AMC's concern that it could stand to lose its two original blockbuster dramas within a year of each other.
Breaking Bad finishes at the end of September, and the move to divide Mad Men will now see the network through to 2015.
AMC's other breakout hit, The Walking Dead, is to have a spinoff series, AMC announced yesterday.
The network also revealed plans last week to produce a Breaking Bad spinoff show called Better Call Saul, which will centre on crooked lawyer Saul Goodman's past.
Could the Drapers will be next for spinoff stardom?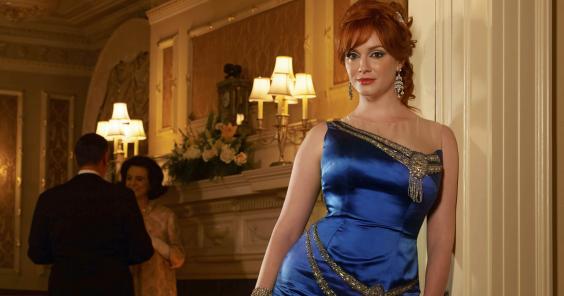 Reuse content