The Great British Bake Off is back! The highly popular BBC show will hit television screens once again next week, and with it twelve new contestants all hoping to be the next Mary Berry.
Joining presenters Mel Giedroyc and Sue Perkins for the sixth series will be a 32-year-old Lithuanian bodybuilder who believes 'cake is a sin', a 19-year-old arts student and the Dalai Lama's personal photographer.
Mary Berry and Paul Hollywood will, of course, be returning as judges. Hollywood recently told Radio Times how the contestants are "almost professional when they walk in. But most of them are just bloody good amateurs who, with a bit of training, could probably earn money from it, which is what they go on to do. Crucially they're not formally trained, they learnt in their own kitchen."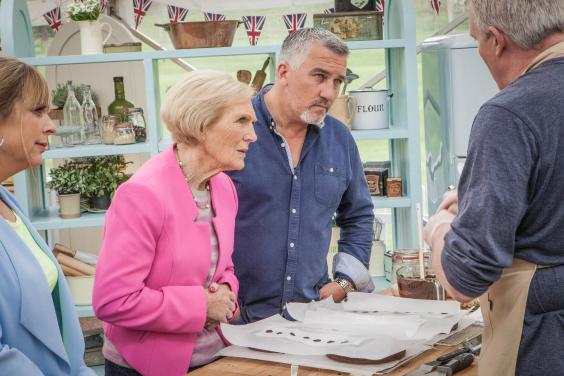 In the same interview Berry also said how they never socialise with the contestants, not even to share a meal: "It's terribly important that we don't get involved with them. I don't want to see them out of the tent at all."
But enough about the judges: let's meet the contestants!
Alvin – 37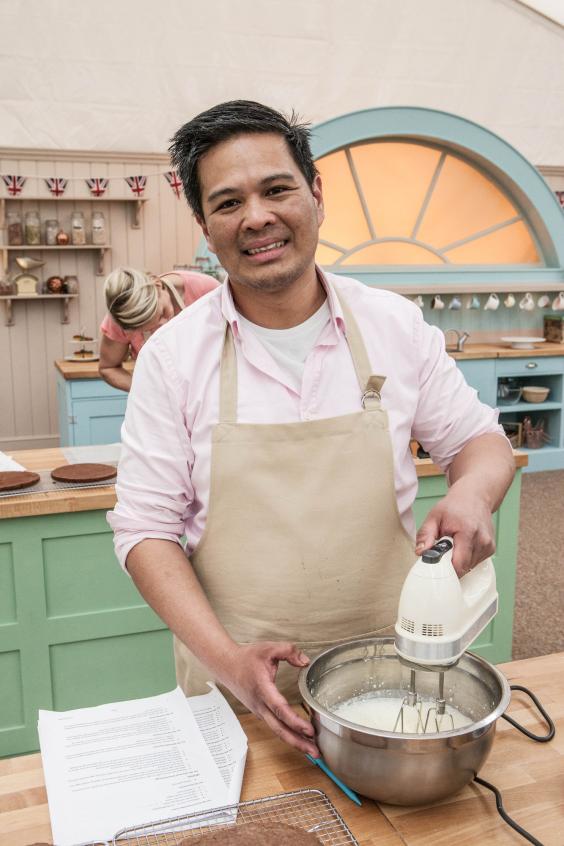 Father of two, Alvin is originally from the Philippines but now works as a nurse in Berkshire. According to the BBC, he's a true perfectionist who once repeatedly baked bread each day for three weeks until he got it just right.
Dorret – 53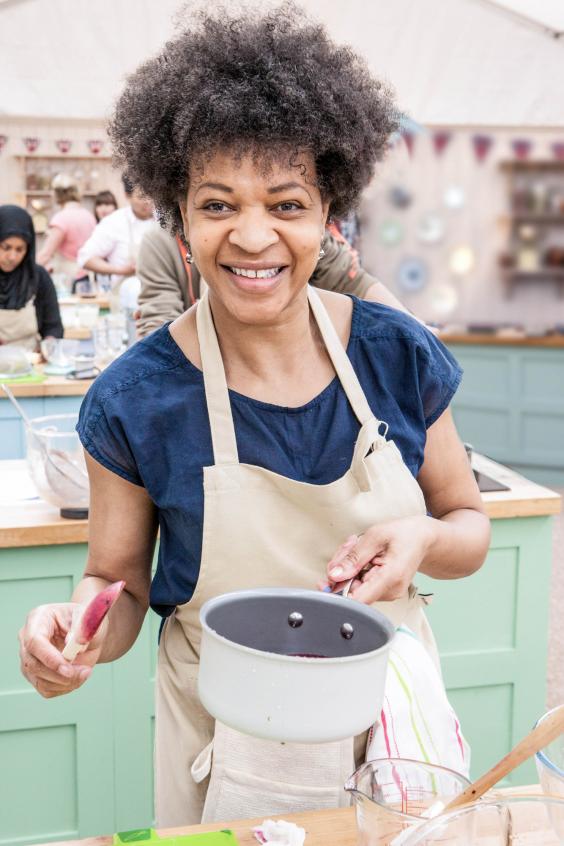 Originally from the West Indies, Dorret actually grew up in Preston and now works as an accountant. She enjoys hosting dinner parties with her husband to "impress their friends with their skills".
Flora – 19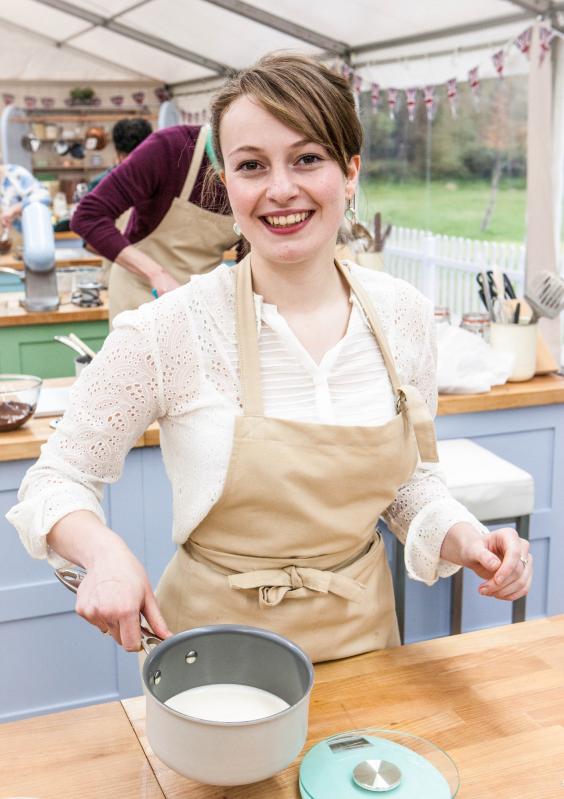 The youngest baker in this year's competition, Flora is an assistant at a contemporary art gallery and is currently waiting to start her history of art degree. Expect some tastefully arranged cakes.
Ian – 41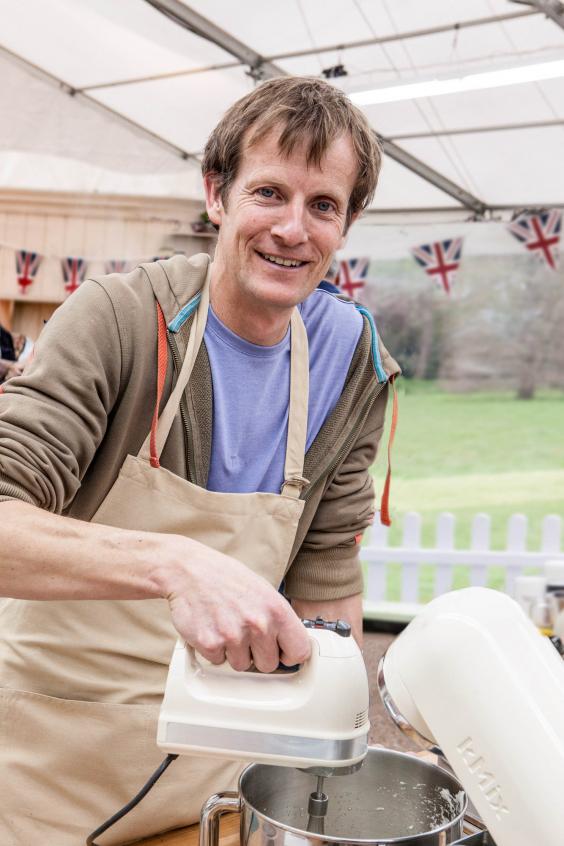 Travel photographer Ian lives with his wife and two children in Cambridgeshire. Recently, he's become more of a house husband, making his family fresh bread every day, but that doesn't stop him being the Dalai Lama's personal photographer when he's in the UK.
Marie – 66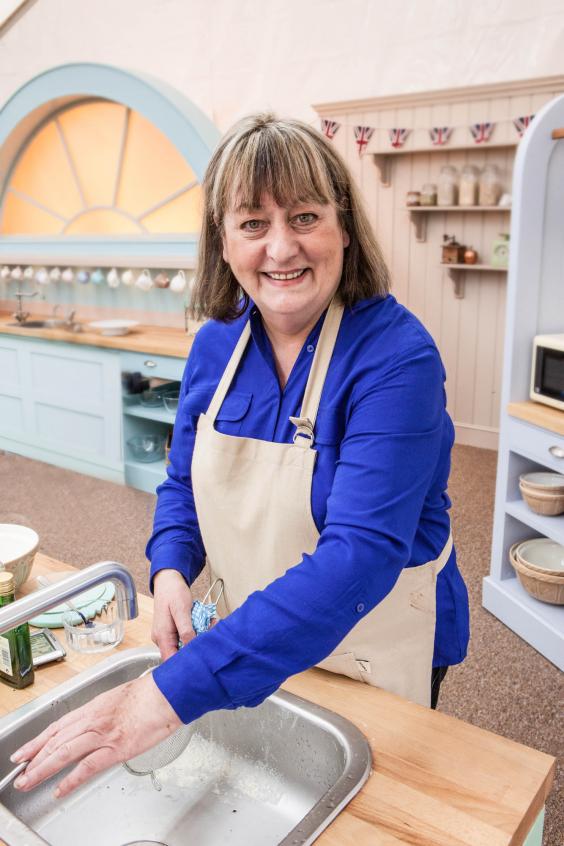 This year's oldest contestant, Marie was entered by her daughter who claims the baker couldn't "even boil an egg" while she was growing up. The turning point was when she moved to Paris and was inspired by the patisseries. We're expecting some amazing croissants.
Mat – 37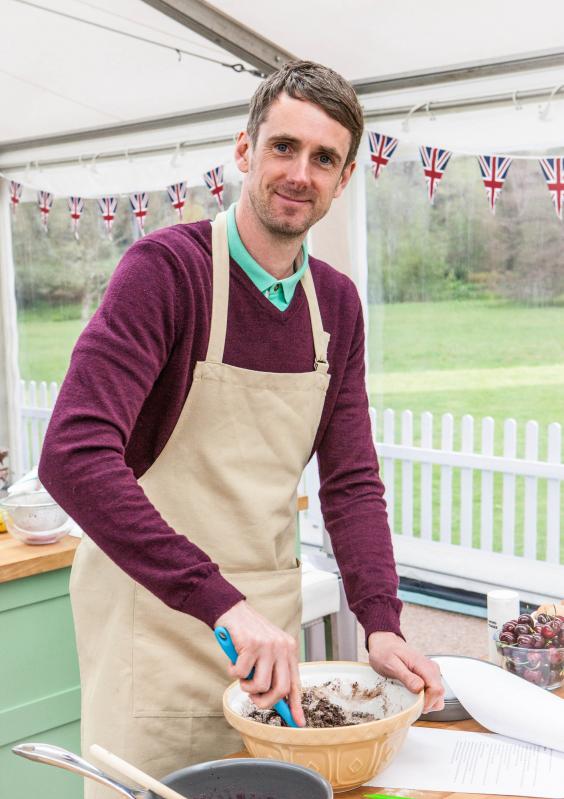 Fire Fighter Mat began baking three years ago in between work shifts and is a self-confessed "competent amateur" who "learns every time he bakes". His ambition, apparently, is to one day own a dishwasher.
Nadiya – 30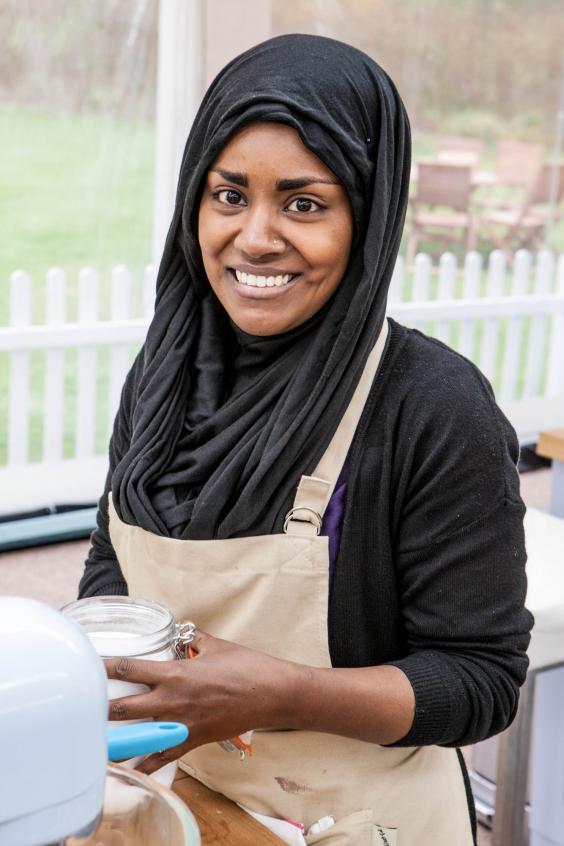 Full-time mother of three Nadiya lives in Leeds with her husband. Born in Luton to a Bangladeshi family, she grew up wondering why her father only sold ice cream as a desert in his restaurant, as deserts aren't a major mealtime in Bangladesh, so she soon got out a whisk to make her own.
Paul – 49
Prison governor Paul sees being on the show as "an opportunity to show that men like me, stereotyped by our jobs do and can love baking and that it is a skill and talent to be proud of." The Welshman also enjoys exploring the countryside with his wife and three sons.
Sandy – 49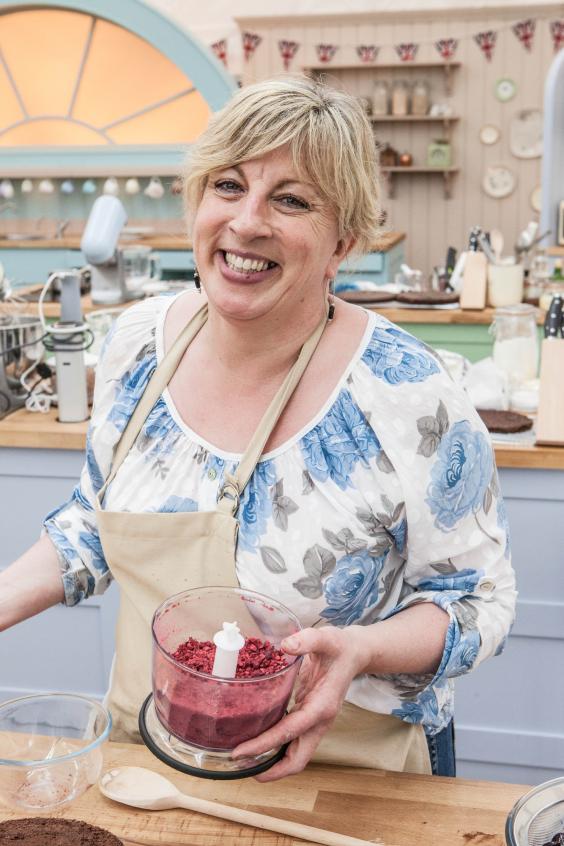 Mother of one, Sandy is a child welfare officer who lives near Bradford. Describing her baking style bluntly, she said: "it might not be glamorous but it's tasty".
Stu – 35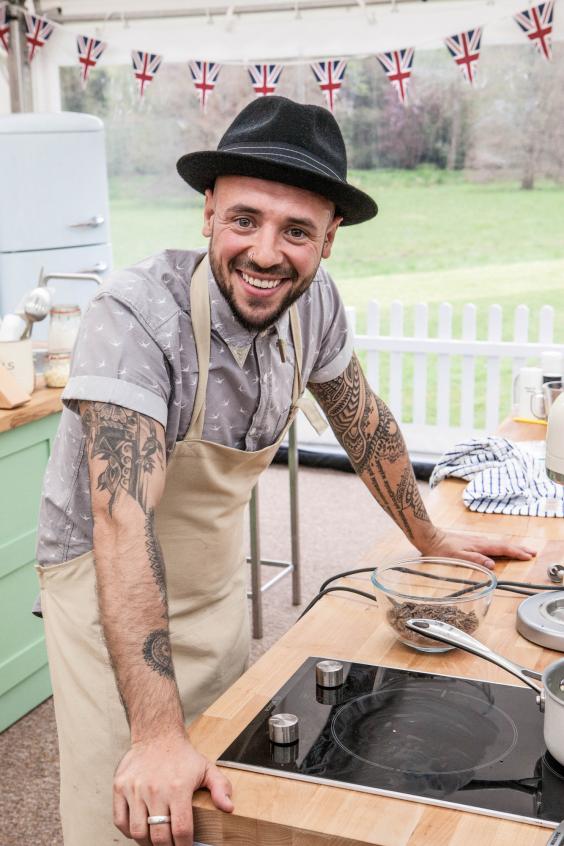 Professional musician Stu has toured the world, and according to these photos, has a hat surgically attached to his head. The lead singer used to watch his parents in their restaurant and was amazed "how something liquid could go in and out would come this fluffed up awesomeness."
Tamal – 29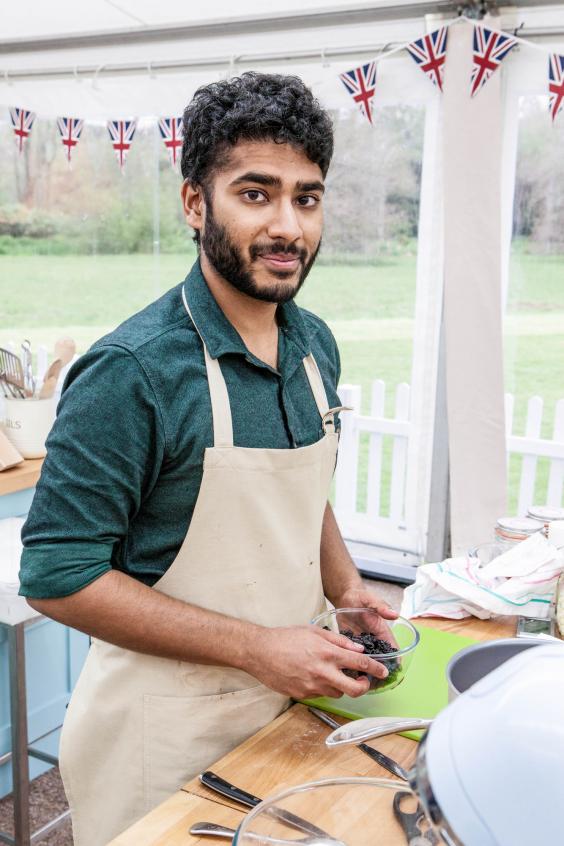 Tamal's parents moved from India to Hertfordshire in the 1960's, his older sister soon teaching him to bake. He is now a trainee anaesthetist in Manchester, and once baked a five tier wedding cake.
Ugne – 32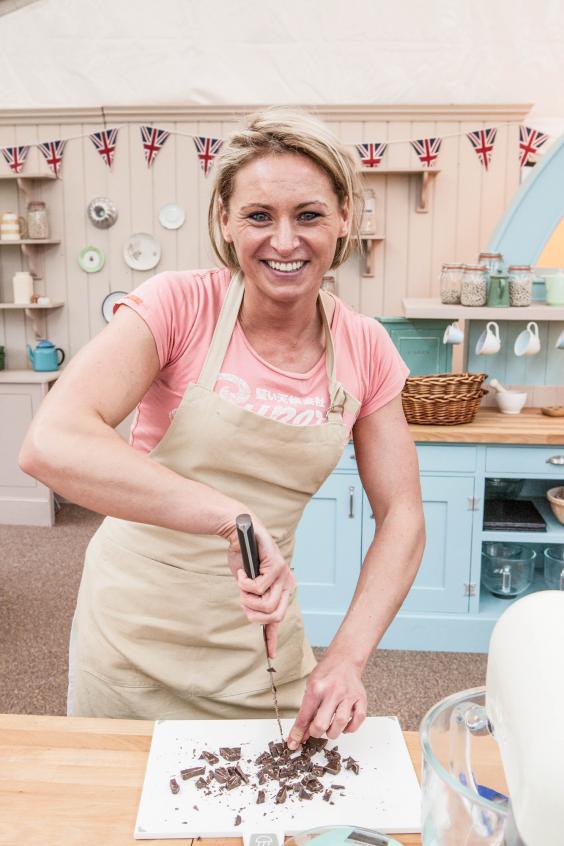 Originally from Lithuania, Ugne's main hobby may be baking but she is primarily a bodybuilder. She lives in Essex with her partner, also a bodybuilder, and two children. She's the one who said cake is a "nutritional sin".
Reuse content