Popular animated sitcom The Simpsons is to air a Lego episode in spring after the recent success of The Lego Movie.
Entitled "Brick Like Me", Fox will broadcast the 550th show in the US on 4 May, with the famous cartoon family built out of Lego.
During the half-hour episode, Homer Simpson wakes up to find that Marge, Bart, Lisa, Maggie and the rest of Springfield are now made out of Lego blocks.
The hapless TV dad must then work out how to escape his new Lego universe before he gets trapped there forever.
The show's partnership with Danish toy company Lego began in January with a Simpsons Lego house to celebrate the comedy's 25th anniversary.
"We are thrilled to collaborate with Fox," said Jill Wilfert from The Lego Group. "We are excited that The Simpsons will be created in Lego form."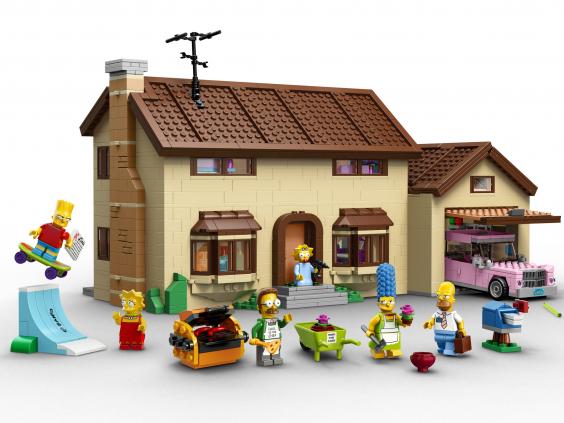 Fox has already renewed The Simpsons for an impressive 26th season, due to reach living rooms later this year. Creator Matt Groening's series is the longest-running primetime US series in history, but producers have hinted that one iconic character will die in the next run.
The Lego Movie grossed £13.4 million in its debut UK weekend, after a heavy marketing campaign involving an all-Lego ITV advert break shown during a Sunday night episode of Dancing on Ice.
Stars including Morgan Freeman, Channing Tatum and Jonah Hill have voiced the hit heroes and villains movie, described by The Independent's film critic as a "zany and tremondously witty affair with traces of Orwellian satire".
Reuse content