The Walking Dead's comic creator has responded to speculation over the character Daryl Dixon (Norman Reedus) in the AMC show being gay, saying that the writers have "specific ideas about his sexuality".
Kirkman was asked about parallels between a character called Jesus in the comics, who ComicBook.com describes as "a tough character and all around badass, who also just happens to be gay", and Daryl in a fan letter.
"All I can say is that it's been discussed", he replied. "We have very specific ideas about Daryl's sexuality (or the seeming lack thereof), and if there's ever a quiet period in the show where he's not consistently distracted by crossbowing… we'll tackle it in the show."
Though it would be hard to imagine a network having a problem with it in 2014, Kirkman was asked whether he thought AMC would be Ok with it, to which he said: "For the record, they absolutely would."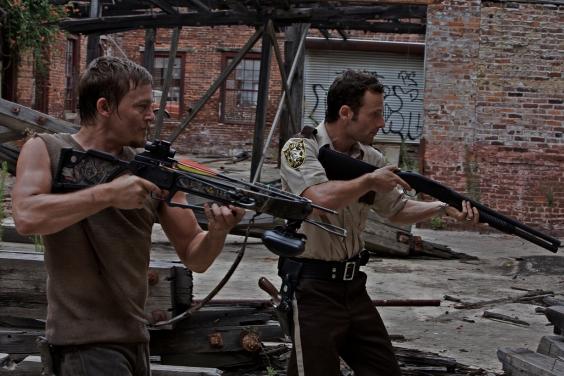 Viewers are often quick to suggest TV characters are gay when they haven't been involved in any romantic plot lines, but this is a strange assumption – especially in a show like The Walking Dead where the characters are often a little too distracted by trying to escape flesh-eating zombies when it comes to dating.
Reedus, who plays Daryl, is set to lend his voice and likeness to the protagonist of a new Silent Hill game which was announced earlier this week.
Reuse content