Netflix has become an integral part of many people's lives, with weekends spent binge watching Breaking Bad and House of Cards becoming the norm across the UK.
There's a major problem with the streaming service though: it can be incredibly slow. Trying to watch Orange is the New Black while it pauses every ten seconds and then converts to a worse quality. Infuriating to say the least.
The reason it's slow is because *drum roll, please* your internet speed. Who provides your internet? An internet provider. And who's the provider providing the "best prime-time Netflix experience"?
Well, in the UK, according to the latest figures provided by Netflix, it's Virgin, who pump out an average of 3.96MB per second of video. In second place is BT (3.63MBPS), followed closely by TalkTalk (3.34MBPS), Sky (3.22MBPS) and EE (3.18MBPS).
In Ireland UPC are the top provider, averaging speeds of 3.43MBPS. You can check out the rest of the results in the graph below.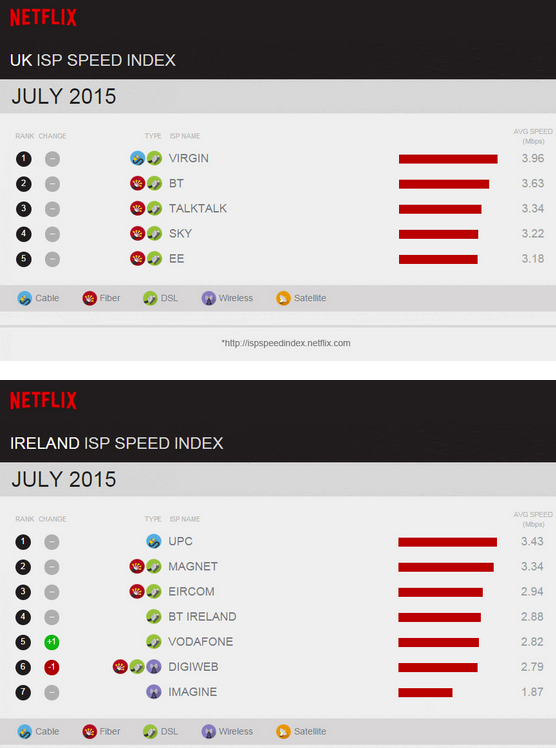 While these figures can obviously give you an accurate reading of how well Netflix is performing, they do not measure the overall performance from the provider. So while Virgin may give you great Netflix coverage, perhaps they're not great at other things.
If you live outside the UK you can check which provider is best in your country here.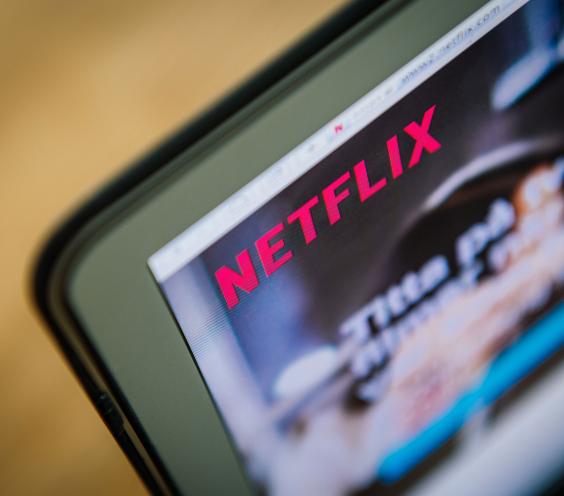 In other Netflix news, the streaming service has been playing with the idea of running adverts before shows, but apparently this feature will not come to be. Few.
Reuse content