The faces of the new Thunderbirds have been unveiled, showing how Lady Penelope, Parker and Brains will look in the ITV's rebooted version of the classic children's show.
All three characters have been given a makeover for the modern age, and appear like computerised avatars in trendy clothes.
Brains has been transformed into a hipster geek and his ditched the bow-tie, sporting big square glasses with his top button undone.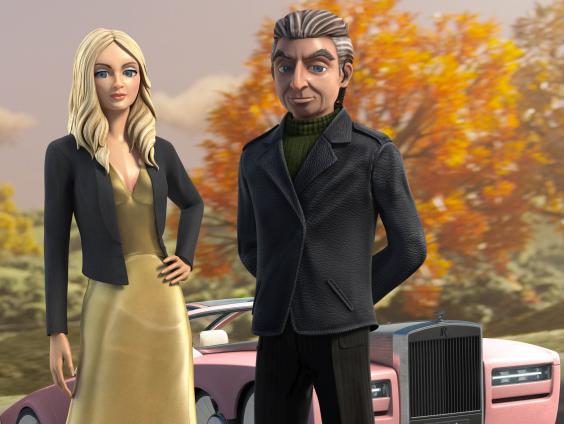 Lady Penelope, who will be voiced by Gone Girl star Rosamund Pike, looks much younger than her Sixties original dressed in a deep v-cut dress with a cropped black blazer.
Sylvia Anderson, who voiced Lady Penelope in the original series, will also voice a new character in an episode due to air later this year.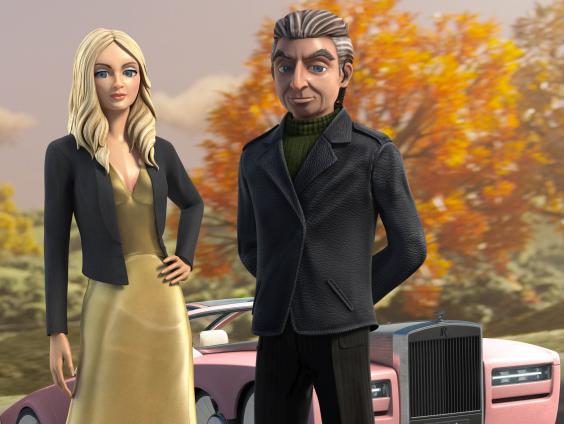 David Graham will return to the franchise to voice his character Parker, whose modernised avatar has slicked back hair and a chunky green polo neck.
But while children may enjoy the new Noel Gallagher and Taylor Swift lookalikes, others were less impressed with the new avatars.
new Thunderbirds has left me a shattered shell of a human being #GAAAAAAAAAAH

— Livewire (@Livewire1350) February 26, 2015
The more I look at the new Thunderbirds, the more I think they should just leave well alone #Thunderbirdsarego

— John Paterson (@tartanbaffies) February 26, 2015
the new thunderbirds look like someone melted the puppets a bit then scanned them into the computer

— Richard Dixon (@Barrowviandobby) February 27, 2015
New thunderbirds looks terrible why do they have to ruin everything modernising it

— Baker's Beard (@mzholteender) February 27, 2015
Yes if Gerry Anderson was alive he definitely would have agreed to Thunderbirds being rebooted in awful-looking CGI...

— James. (@radioheadlol) February 26, 2015
Comedian David Baddiel has written the first episode of the new rebooted series, titled "Designated Driver" that will see Anderson voice the character of Lady Penelope's Great Aunt Sylvia.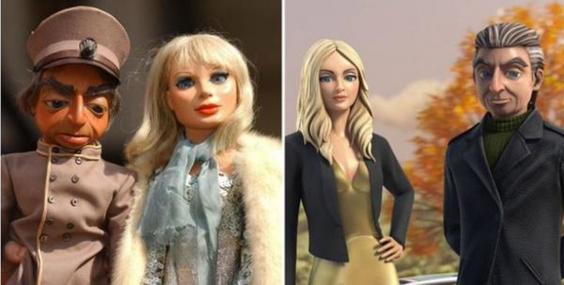 The new children's series is set to debut on ITV later this spring fifty years after it was first broadcast on the channel.
Reuse content