Britain's leading independent showbiz agent has called for the Government to create a new Minister for Entertainment on the grounds that the sector contributes more to the UK economy than the high Arts.
Jonathan Shalit, who represents artists including Pixie Lott, Kelly Brook, Karren Brady, Tulisa Contostavlos and Myleene Klass, claimed that ballet and opera were subsidised for a "rich elite" while popular entertainment shows lacked a champion in Government.
Shalit, 52, recently given the OBE for services to the entertainment industry, complained that high culture had its own Government department and Secretary of State in Sajid Javid.
"The X Factor and our popular musical exports make more money for the UK than the Royal Opera House while Strictly [Come Dancing] does more for the balance of payments than the Royal Ballet," he said.
The chairman of the Roar Global agency complained that entertainment moguls such as Simon Cowell were over looked for honours, in spite of their contribution to Britain, and said that terms such as "celebrity" and "star" were "dirty words" in the corridors of power.
"We are not seen as serious people who can make Britain stronger but the truth is that the entertainment industry makes Britain the vibrant country that it is today. Why isn't Simon Cowell, Lord Cowell? He owns, created and developed the biggest television format ever in Got Talent," he said.
"How many people go to see ballet and opera? Not many. The ballet and opera is a negative – it costs us. People have to give their tax to keep it going."
He acknowledged that culture was "very important to the social, intellectual and historical fabric of a country" but said entertainment was "the economic powerhouse".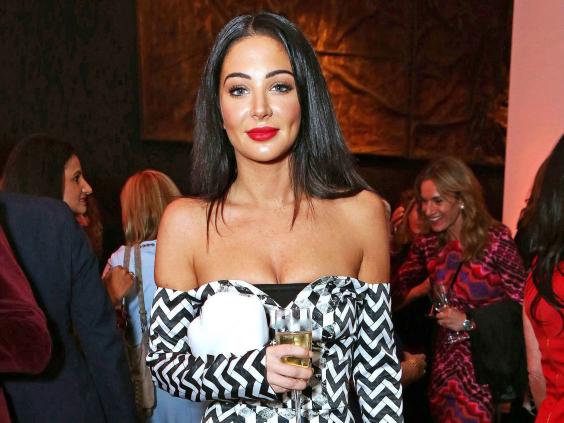 Shalit, who has worked in the entertainment sector for 21 years, praised Culture Secretary Mr Javid and Culture Minister Ed Vaizey but said their portfolios were "overstretched" for them to properly represent the entertainment sector. "When it comes to our representation in Government we have to share a Minister and Secretary of State with media, sport, business, innovation and skills, digital industries and equalities."
He said television, film and music contributed £71.4 billion to the economy and employed 1.68m people. It also encourages investment and tourism and improves the wider British economy by enhancing the mood of the national workforce, he claimed. "It's therapeutic – it raises people's spirits."
He noted that the "greatest film franchise", Star Wars, was being filmed at Pinewood studios, outside London. "Pinewood is making a movie worth hundreds of millions and providing a massive amount of jobs and doesn't get a cent of government money while a beautiful Opera House in Covent Garden gets lashings of funding. Apart from the rich elite, does it really benefit the British public?" he asked. "Why not make more film studios to attract more Hollywood films, and open more music studios and more television studios. These are the things the world really wants."
Shalit represents this year's Britain's Got Talent winners, the boy band Collabro, who he said would be representing the UK Trade & Investment department at the GREAT Festival of Creativity in Hong Kong next month. Ironically, Collabro are regarded as an "operatic" music group and their winning song in the television talent show was "Stars" from Les Miserables.
"You can go to the most remote place in the world and there are no British products – but you turn on the radio and hear a British song," said Shalit. "I was in the Amazon and the village chief turned on his radio, which he had on a music station, and I heard Oasis and The Beatles."
Reuse content