Angela Rippon has ruled herself out of returning to the new series of Top Gear, but hopes a fellow female petrolhead will take the job instead.
The 70-year-old hosted the first two seasons of the hit motoring show in the late Seventies but, despite the rumours, will not be joining Chris Evans for more high-speed racing next year.
She does, however, want to see another woman in the driving seat, so long as she has an extensive knowledge of cars and isn't just there to look good.
"Don't have a woman there just as a bit of totty, have one there because she knows her stuff on merit and deserves to be there," she told The Telegraph, adding that she "couldn't go back" because the programme is moving forwards.
"It has moved on. It could be fun to do the odd film but at no time have I said I should be the next presenter."
Top Gear: Who will join Chris Evans behind the wheel?
Top Gear: Who will join Chris Evans behind the wheel?
1/7 Jodie Kidd

What they call a dead cert: Jodie Kidd will be confirmed as the new May – the six-foot-something former model being too lofty to be the new Hammond. But does she want it? Doing the rounds of reality TV contests (Strictly Come Dancing, Celebrity MasterChef, The Jump) suggests a woman in search of a future in television, and assuming that the BBC is eager to rid Top Gear of its blokey image – and Evans has said that the new line-up will include a female – then Kidd would be ideal: she drives a Maserati, posted one of the fastest laps in the programme's "Star in a Reasonably Priced Car" and, as a veteran of the fashion industry, has probably encountered her fair share of misogyny before

Getty Images

2/7 Guy Martin

In retrospect, Channel 4's Speed with Guy Martin looks like an extended audition reel for the Top Gear job, as the former motorcycle racing champ attempted to beat the world speed record for a hovercraft (as well as for a motorcycle on water!), while, like Hammond, Martin is a survivor of high-speed crashes. A television natural, Martin's bushy sideburns will appeal to Top Gear fans who still groom like its 1974

Getty Images

3/7 Dermot O'Leary

Being a "safe pair of hands", as Dermot has proved on The X Factor, is one thing – but unless the BBC secretly wants to kill off its troublesome export milch cow, then that's the very last thing Top Gear needs. After all, recklessness, along with (lest we forget) some excellent, attention-grabbing motor journalism, is what has amassed fans in more than 200 countries worldwide. And will O'Leary really want to crease those impeccable suits?

Getty Images

4/7 Philip Glenister

The BBC drama Life on Mars, in which a policeman finds himself trapped in 1973, proved that Philip Glenister would be game to imitate James May's old-rocker denim look. But what has grabbed bookies' attention is Glenister's more recent role as presenter of Channel 4's For the Love of Cars, in which old motors are found and restored. Still, it seems unlikely that he'll be turning down acting gigs because he's too busy racing Ford Cortinas across the Gobi desert

Getty Images

5/7 Steve Coogan

Chris Evans would drown if he tried to trade banter with Coogan, a far sharper and funnier man who is also a petrolhead, and has driven around Italy with Rob Brydon. Those are miserable odds in the circumstances

Getty Images

6/7 Rowan Atkinson

Who says bookies don't have a sense of humour – and I mean the odds they're offering, not a taste for Mr Bean? A wealthy car lover, collector and sometime racer, Atkinson has appeared before as a "Star in a Reasonably Priced Car", driving a Ford Kia. His other car is a McLaren F1

Getty Images

7/7 David Beckham

Beckham would instantly rid Top Gear of its fashion-dinosaur image – but would he be too busy self-grooming in the rear-view mirror to actually put his foot on the pedal? And let's face it, Becks is always more impressive when he doesn't open his mouth. The new Stig, perhaps?

Getty Images
Rippon thinks it would be a big mistake for BBC bosses to try and replicate the show Jeremy Clarkson, Richard Hammond and James May made because Top Gear is known for "always pushing new boundaries".
Fans were left angered and disappointed when Clarkson's contract was not renewed after he assaulted a Top Gear producer earlier this year. Hammond and May chose not to stay on without him and the trio are now making a new series for Amazon Prime.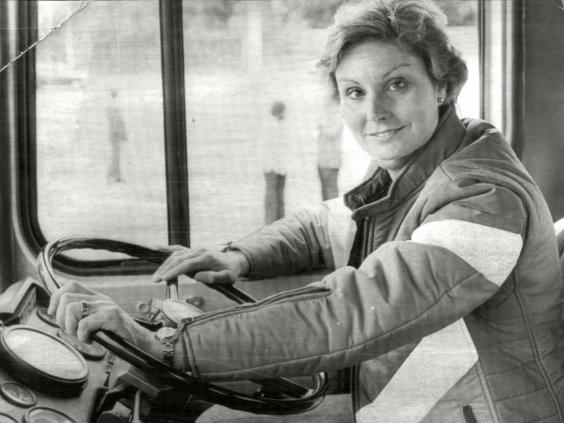 While Evans has his critics and doubters, Rippon believes he will take Top Gear in a fresh direction and ensure its longevity.
"Clearly there are a lot of people who think the three of them are embedded in the consciousness of Top Gear and that's what Top Gear was," she said of the last group of hosts. "But this is now another stage in its life, a bit like a butterfly coming out of its chrysalis, if you want a flowery metaphor. It will change again."
Jodie Kidd is being hotly-tipped to co-present Top Gear and Rippon thinks she would make a "terrific" choice. The model and car lover drives a Maserati and posted one of the fastest laps in the show's popular "Star in a Reasonably Priced Car" segment but the confirmed line-up is yet to be announced.