Christian Bale has reportedly turned down a lead role in True Detective season 2, as the series continues to try and find replacements for the Emmy-nominated Matthew McConaughey and Woody Harrelson.
Bale is instead gravitating towards The Deep Blue Good-By, according to Collider, a film adaptation of John D MacDonald's novel of the same name.
It would be quicker to list the actors that haven't been linked with True Detective by this point, with the drama, in spite of artistic goals, fast becoming an A-lister vehicle (at least going on the discussion around it).
Colin Farrell is the latest to be rumoured to be in the frame, following talk of Brad Pitt, Jessica Chastain, Michael Fassbender, Josh Brolin and Joaquin Phoenix signing up.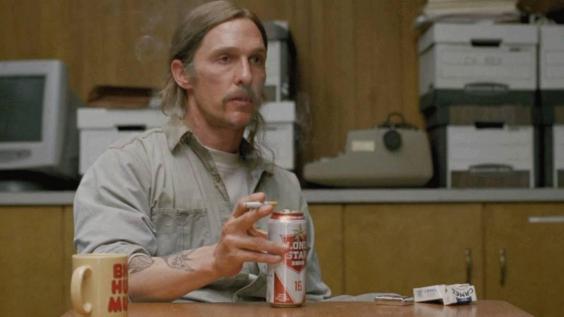 The highly-anticipated second season of the show is expected to move from Louisiana to California when it returns next year.
"Right now, we're working with three leads - It takes place in California," showrunner Nic Pizzolatto  said in a recent radio interview.
"Not Los Angeles, but some of the lesser known venues of California and we're going to try to capture a certain psychosphere ambience of the place, much like we did with season one. The characters are all new, but I am deeply in love with all of them.
"We have the entire season broken out, and I have a couple of scripts, and we'll probably start casting within the coming month."
Reuse content