Viewers of the BBC cooking show Saturday Kitchen yesterday morning tuned into a more dramatic show than they may have bargained for after a meal caught fire on set.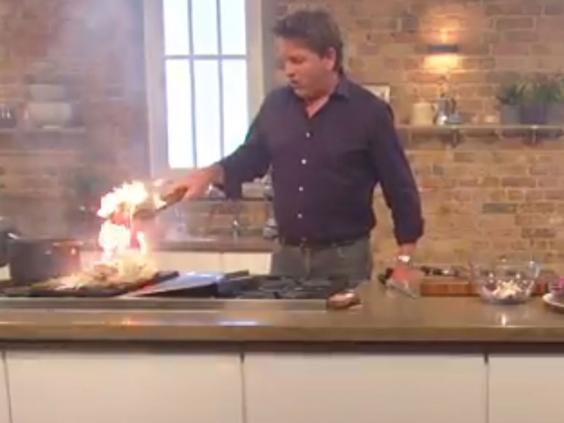 TV chef James Martin was preparing a chicken dish when it suddenly caught alight. Whilst flames licked over the meal, the studio quickly filled with smoke.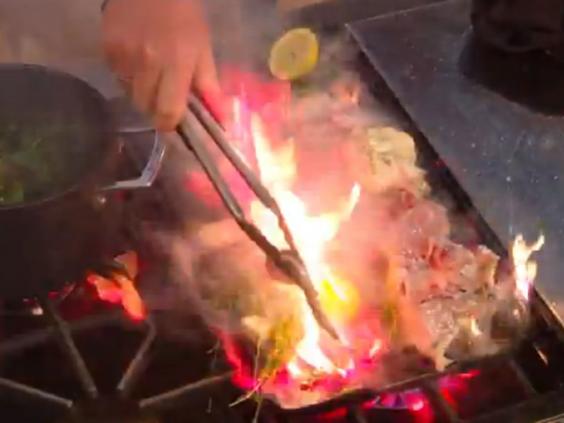 However, Martin soldiered on and continued to interview his guests and cook despite the chaos. He quipped: "That was nearly my right eyebrow that went, but anyway…."
He joked that those following the recipe at home should "not do this near their net curtains."
However, his guest, Formula One presenter Suzi Perry, was more concerned, remarking: "It's very hard to concentrate when the studio is on fire."
Fellow guests grabbed a tea towel to waft smoke away as it slowly filled up the studio kitchen.
The fire was quickly quelled and Martin continued to serve up the char grilled chicken menu as planned.
Reuse content