Davina: Beyond Breaking Point
9pm, BBC1
In case you missed all of this (I must admit, I had), Davina McCall is this year's Sport Relief heroine/masochist, as she runs, swims and cycles more than 450 miles from Edinburgh to London through the worst British weather in decades. Here's the edited version of her 500-mile triathlon.
Turks & Caicos
9pm, BBC2
David Hare and Bill Nighy enjoyed themselves so much making Page Eight, their political thriller about MI5 agent Johnny Worricker (Nighy), they decided to make two sequels, starting with this enjoyable yarn that finds Worricker hiding out in the Caribbean when he spots a CIA agent (Christopher Walken) in the company of deeply unpleasant capitalist types. A peachy support cast also includes Winona Ryder as a damaged PR woman.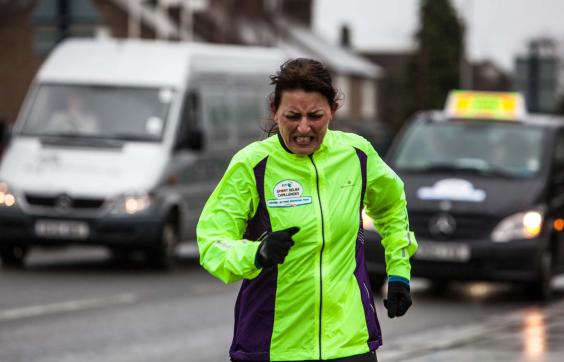 Arena: Whatever Happened To Spitting Image?
9pm & 2.40am, BBC4
Creators Peter Fluck and Roger Law reunite to reminisce on the 30th anniversary of the first Spitting Image programme, which received lousy  reviews, by the way. Their show ran through most of Margaret Thatcher's government until the end of John Major's, the puppets (manufactured in "a caricature sweatshop") becoming almost as famous as those they lampooned.
Some Football Managers with Jokes
10.30pm, BBC4
"Did you hear about the movie Constipation? It never came out..." Thank you, Gerry Francis.