Kyle MacLachlan has confirmed that he will reprise his role of Agent Dale Cooper in Twin Peaks season 3, saying he is "very excited" to be returning to the town.
David Lynch and Mark Frost's truly unique show will return for a limited series to celebrate its 25th anniversary in 2016, and it seems Cooper will once again be investigating.
MacLachlan surprised the audience at a Television Critics Association event by coming out on stage unannounced to the Twin Peaks theme, offering Showtime producer David Nevins a mug of "damn good coffee" (one of Cooper's best known catchphrases).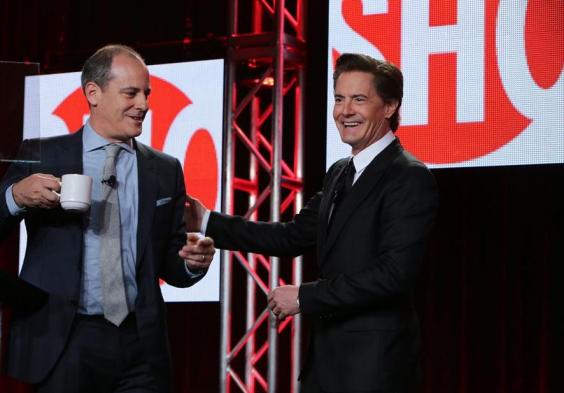 "I'm very excited to return to the strange and wonderful world of Twin Peaks,' MacLachlan commented. "May the forest be with you."
The actor, who went on to star in Sex and the City and Desperate Housewives, has been keen to return since the new season was first announced, when he tweeted: "Better fire up that percolator and find my black suit :-)#Twinpeaks".
It will take place in the present day and provide answers to mysteries still unsolved from the first two seasons, with Frost and Lynch co-writing and Lynch directing every episode.
Reuse content