Two and a Half Men was once the biggest sitcom in America.
The proudly rude and crude long-running CBS (and Comedy Central) series yesterday bid farewell to viewers in an extended episode that mostly poked fun of former star Charlie Sheen, whose exit and public meltdown three years ago triggered the beginning of the show's end.
In the finale, the now-twosome of Jon Cryer and Ashton Kutcher (half-man Angus T Jones also departed) discover that Charlie's death-by-train years ago was a fake and he was coming to get them for "getting on with their lives".
Sheen was asked by the show's creator Chuck Lorre to make an appearance, but declined as he was reportedly hoping for something more "heartfelt" than the Two and a Half Men trademark cruel humour.
His absence served to highlight how different (and how similar) the show was to the one that debuted back in 2003.
Here are five things we learned from 12 years of Two and a Half Men: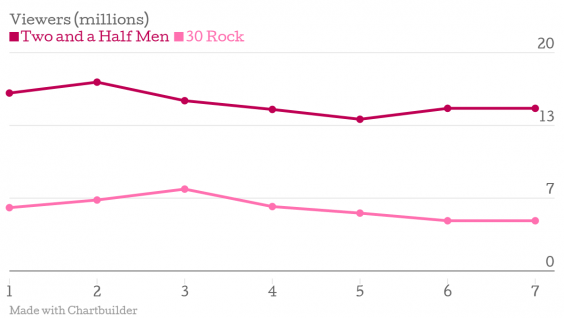 Its success kept the sitcom alive
The show arrived at a precarious time for US comedy.
Friends, Frasier and Everybody Loves Raymond, TV behemoths from another era, were coming to a close, and though some terrific comedies were produced in the years after - Arrested Development, 30 Rock - they weren't as popular with viewers as they were with critics.
Two and a Half Men wasn't bold; it used a tried and true Odd-Couple formula. And people watched it.
For six years - from its 2nd season to its 8th - it was the most-watched comedy in America, attracting audiences of around 15 million.

Critics couldn't kill it
What's striking is that Two and a Half Men succeeded in spite of critics who decried its by-the-numbers jokes and misogynistic outlook.
Upon its death yesterday, professional TV watchers have gleefully called it the "laziest sitcom" around.
The industry itself was a little more kind than critics, but during its very long run the series was only nominated for a handful of major Emmy awards and won just 2 — both for Jon Cryer, the second of which was just for putting up with Charlie Sheen.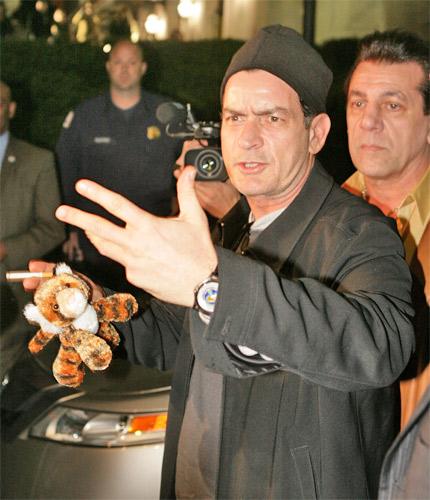 But Charlie Sheen could
The drug-fuelled meltdown that prompted thousands of 'tiger blood' memes and 'winning' hashtags was what killed Two and a Half Men.
Charlie Sheen's rants and raves against his former costars and, most of all, showrunner Chuck Lorre at first appeared to buoy a show that was slowly circling the drain.
There was huge interest in how Lorre would dispose of the lead character, and how Ashton Kutcher would fit in as his replacement.
That interest was short-lived, and Sheen's departure actually accelerated its decline.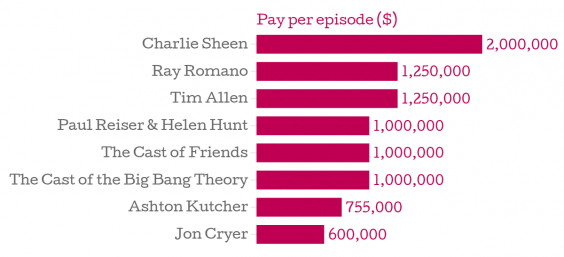 It did him in as well
Something similar happened to Charlie Sheen's subsequent series Anger Management as well.
People watched it at first, but it certainly didn't live long enough to fulfill its 100-episode order.
Sheen might be disappointed he left a show on which he was the highest-paid TV actor ever.
The Big Bang Theory has replaced it
A few years ago Chuck Lorre turned his attention to his other hit comedy series The Big Bang Theory.
That show is now more popular than Two and a Half Men ever was, with not even a fraction of the off-screen drama.
Basically, TV stopped needing Two and a Half Men any longer. The sitcom audience had returned.
Reuse content