After one of the most talked-about series of University Challenge we were finally rewarded with a winner - but perhaps not the one a particular set of fans were hoping for. 
Many were disappointed when one Eric Monkman of Wolfson College, Cambridge, and his team were beaten by Balliol, Oxford in an incredibly tense final.
Over the past season the Canadian has become something of a cult figure with his own avid fanbase and an actual hashtag (#Monkmania) on social media, thanks to his intense facial expressions and rapid answers.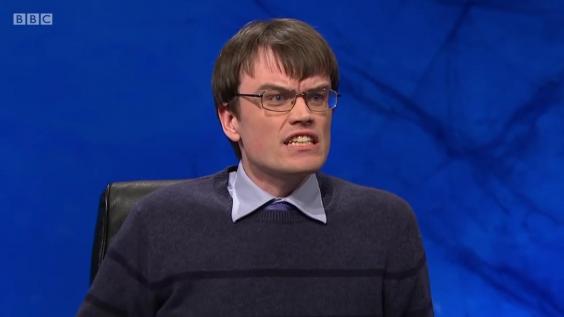 But while Monkman fans may have been devastated to see him miss out on the coveted University Challenge trophy, the man himself seemed pretty chufffed - especially when the one and only Stephen Hawking turned up to congratulate both teams. 
The economics student was pictured grinning from ear to ear as the trophy was handed to a rival team.
Professor Hawking told the competitors: "I have said in the past that it is not clear whether intelligence has any long-term survival value - bacteria multiply and flourish without it.
"But it is one of the most admirable qualities, especially when displayed by such young minds."
Monkman tweeted after the meeting: "Thank you as well to Professor Stephen Hawking. It was a great honour to meet one of my childhood (and current) heroes."
Reuse content