Your starter for 10. Which academic quiz show will stage a final between two all-male teams after a series which has delivered a massive fail for female students?
Politicians have ordered University Challenge to take a course in gender equality after an investigation found that competing teams are consistently failing to find a place for female competitors.
Monday night's final of the long-running BBC2 quiz series will feature teams of four men from Trinity College, Cambridge, and Somerville College, Oxford, competing to become champions.
The absence of any female students prompted unrest at Somerville, which was one of the first women's only colleges in Oxford and admitted its first male students only in 1994.
An analysis uncovered a consistent male bias throughout the current series. Out of 112 contestants across 28 university teams, only 18 have been females.
The 84 per cent male dominance in a flagship series which regularly enjoys BBC2's highest ratings of three million viewers, is an embarrassment for the corporation which recently banned "all-male" panels on comedy shows in an effort to counter female underrepresentation on screen.
The gender disparity has become so great on University Challenge that the BBC is facing calls to introduce a minimum "quota" of female students in competing teams. Gloria De Piero MP, shadow Minister for Women and Equalities, said the BBC must do better. "It's a pity universities are picking all-male teams to represent them, particularly when more women than men are going to university and they are outperforming boys at school," she said. "The BBC also has a responsibility for the shows it screens and it should take action to ensure there are more women competitors."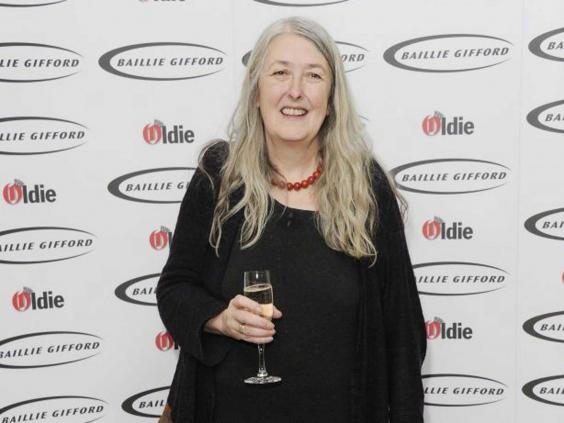 During the semi-final, Professor Mary Beard, the Cambridge academic and BBC presenter, tweeted: "Oh dear Somerville College Oxford on University Challenge is all men! O tempora o mores." She later explained: "I was so surprised (and a bit saddened) to see that Somerville (a bastion of women's achievements) was being represented by four men."
Somerville previously won University Challenge in 2002 with a gender-balanced team. This year's team was selected by tests organised by its Junior Common Room, with men scoring the highest results. They considered allocating places to women after alumni wrote expressing their disappointment but decided against as it would "communicate the wrong message about women, and therefore chose to offer a level playing field".
Marsha Sudar, JCR president during the selection process, said: "Everyone agrees that it is unfortunate that we didn't have any women on our team. We would have loved for there to have been a few. It just so happens that this year the best four candidates were men, but this should not be allowed to overshadow the many other fronts on which Somerville women are taking the lead."
The BBC said it was reluctant to interfere with team selection. A University Challenge spokesperson said: "Every university has their own team selection process and we do encourage them to reflect the diversity of their student population. However, the make-up of each team is determined by the universities."
Some have questioned whether women are put off by the high-pressure atmosphere of the series, which first launched on ITV in 1962 – or may even be intimidated by the prospect of a withering put-down for giving an incorrect answer from Jeremy Paxman.
Elizabeth Mitchell, captain of defeated semi-finalists the University of Manchester, and one of the few female stars to emerge during the series, dismissed the notion.
"Before every match, [Jeremy] talks to the teams and he spends time in the green room with you after," the politics, philosophy and economics student said: "He really tries to put you at your ease in what's a nerve-racking situation. However, his quips when you get an answer wrong really do put you in your place."
Reuse content