Chris Evans has been tipped as the favourite to replace Jeremy Clarkson on Top Gear following his sacking by the BBC.
However, the radio host has dismissed the rumours as "absolute nonsense", adding that the chances of him replacing the presenter was "never going to happen".
But anyone ready to step into Clarkson's shoes surely must possess certain qualities if fans of the hit motoring show are going to feel like he never left.
Here's just a few of the possible contenders:
Chris Evans

Current job: Part-time One Show host and full-time Radio 2 breakfast presenter
Age: 48
Key Skills: A charismatic figurehead who has been on the media circuit even longer than Clarkson. He's also a Tory supporter and owns a vintage Ferrari so would be well suited to fill Clarkson's shoes.
Nigel Farage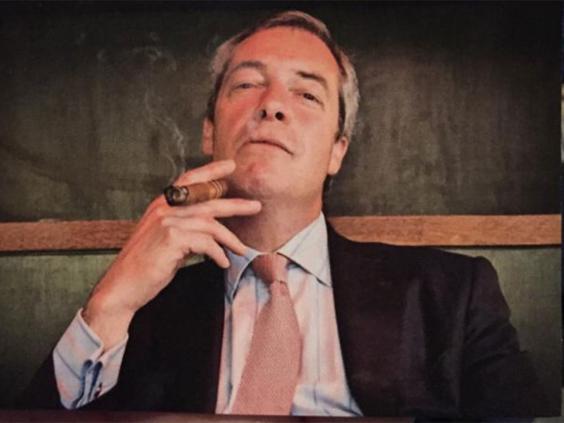 Current job: Leader of UKIP
Age: 50
Key skills: Admits he is like Marmite but has a thick skin. Racist 'jokes' inevitable to make Clarkson's N-word and "slope" scandals look tame. 
Nigel Farage is worried about a leadership challenge if Jeremy Clarkson is out of a job... #TopGear #UKIP #BringBackClarkson

— Luke Graves (@LukeGraves_) March 11, 2015
Katie Hopkins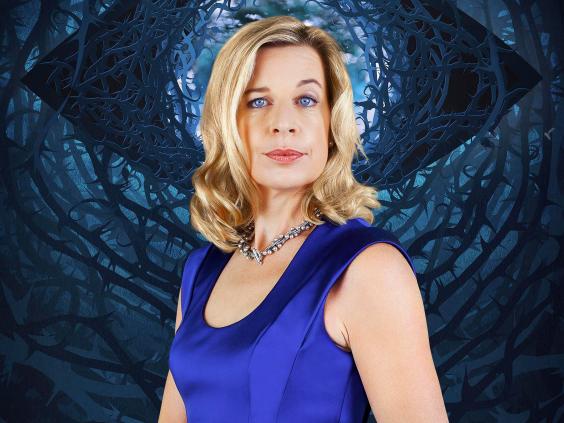 Current job: Media commentator and reality TV star
Age: 40
Key skills: Famous for being 'the most hated woman in Britain'. Incredible ability to spark outrage with everything she says, even more so than Clarkson. One of his biggest fans. She is a woman though…shock horror.
I could easily try and punch someone over a catering issue. An army marches on its stomach. Go Clarkson Go!! #TopGear

— Katie Hopkins (@KTHopkins) March 11, 2015
Piers Morgan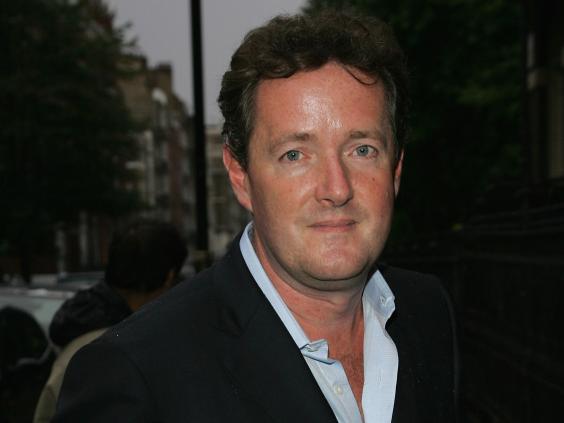 Current job: Journalist
Age: 49
Key skills: Loves the sound of his voice (in real life and on Twitter). Fan of the jeans and a suit jacket look. Ready to do almost anything to get one up on Clarkson.
I actually think if Jeremy Clarkson went Piers Morgan would be a pretty perfect replacement on Top Gear.

— Jonathan Haynes (@JonathanHaynes) March 11, 2015
Danny Dyer
Current job: Actor on EastEnders
Age: 37
Key skills: Loudmouth. Fan favourite for his larger-than-life personality. Sure to dominate Top Gear in much the same way Clarkson has done.
Jeremy Clarkson's Top 25 Most Obnoxious Lines
Jeremy Clarkson's Top 25 Most Obnoxious Lines
1/24 "Short people. When you've finished using a car, put the f**king seat back, so humans can use it afterwards," he posted on Twitter. Offensively.

2/24 "Honestly, the burka doesn't work. I was in a cab in Piccadilly the other day when a woman in a full burka crossing the road in front of me tripped over the pavement, went head over heels and up it came, red G-string and stockings."

3/24 Driving a Jaguar round a toilet in India: "This is perfect for India because everyone who comes here gets the trots."

Getty

4/24 "The only person who looked good in a 4-seated convertible was Adolf Hitler."

5/24 As a Thai man walked over a bridge he had built during a Top Gear challenge: "That is a proud moment - but there's a slope on it."

Jeremy Clarkson is involved in further controversy over a second set of number plates found in the vehicle he was driving in Argentina

6/24 On the Renault Clio V6 handling bends: "In typical French fashion it just gives up! A bit like the French did with the Germans."

7/24 "I'm thinking. If you had gone to the trouble of making a chemical bomb, why would you detonate it on a coach from Preston?"

8/24 On public sector workers in 2011: "I'd have them all shot. I would take them outside and execute them in front of their families."

9/24 "I don't understand bus lanes. Why do poor people have to get to places quicker than I do?"

10/24 "The only reason the Arabs and Jews have managed to keep their nasty little war going for 50 years is because it never bloody rains there. If the post-war powers had put Israel in Manchester, there'd have been no bloodshed."

11/24 "If all the creatures on earth were the same size, it's said a lobster would have the smallest brain. But then someone invented Wayne Rooney."

12/24 On the invention of the segway: "They're made in America, of course, so fat Yanks can go to the fridge without expending any energy."

13/24 "Supercars are supposed to run over Arthur Scargill and then run over him again for good measure. They are designed to melt ice caps, kill the poor, poison the water table, destroy the ozone layer, decimate indigenous wildlife, recapture the Falkland Islands and turn the entire third world into a huge uninhabitable desert, all that before they nicked all the oil in the world."

14/24 "I'm sorry, but having an Aston Martin DB9 on the drive and not driving it is a bit like having Keira Knightley in your bed and sleeping on the couch. If you've got even half a scrotum it's not going to happen."

15/24 On a caravaning holiday: "You aren't allowed to have a party, you aren't allowed to have music, you aren't allowed to play ball games, you aren't allowed to have a camp fire, you have to park within two feet of a post, you have to keep quiet, you have to be in bed by eleven. This is not a holiday, it's a concentration camp!"

16/24 "Britain's nuclear submarines have been deemed unsafe… probably because they don't have wheel-chair access."

17/24 "If we are being honest HIV is a pathetic virus, it can only live in the air for 6 seconds and it does what ebola does to you in 10 days in 10 years."

18/24 On the Lotus Elise: "This car is more fun than the entire french air force crashing into a firework factory."

19/24 On actress Sarah Jessica Parker: "People think 'oh she must be pretty'. She isn't – she looks like a boiled horse."

20/24 On the BMW Z3: "And if you are clinically insane, by which I mean you wake up in the morning and think you are an onion, here's your car."

21/24 On the Ferrari 430 Scuderia: "It's like God having really unusual sex… it should come with toilet roll."

22/24 "The problem is that television executives have got it into their heads that if one presenter on a show is a blonde-haired, blue-eyed heterosexual boy, the other must be a black Muslim lesbian."

23/24 "If you're thinking of coming to America, this is what it's like: you've got your Comfort Inn, you've got your Best Western, and you've got your Red Lobster where you eat. Everybody's very fat, everybody's very stupid and everybody's very rude - it's not a holiday programme, it's the truth."

24/24 On the N-word row: "I've been told by the BBC that if I make one more offensive remark, anywhere, at any time, I will be sacked."

A screengrab from Jeremy Clarkson's video apology

PA
Stephen Fry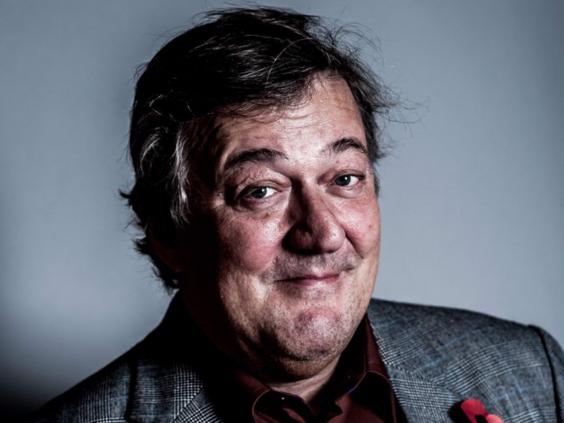 Current job: Actor and presenter
Age: 57
Key skills: Big ego. Extreme intelligence, which would "change the dynamic a touch" as some Twitter users are noting.
So who do we put in Jezza's shoes on #TopGear? @stephenfry would be fun. @GordonRamsay would be, too, for different reasons. @jimmycarr ?

— Michael Lane (@Michael_M_Lane) March 10, 2015
Jeremy Paxman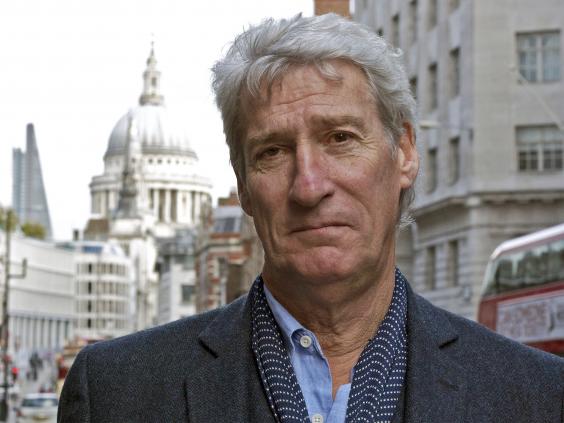 Current job: Broadcaster
Age: 64
Key skills: Sure, he's not exactly bidding for a slot on Top Gear, but having the same name as Clarkson has got to count for something. Famous for his aggressive interviewing style, he would no doubt enjoy passing harsh judgement on the cars and guests alike after leaving Newsnight.
Reuse content