The son of a couple that featured on the US version of Wife Swap is at the centre of a double murder investigation after allegedly killing his mother and brother before shooting himself.
Police confirmed to CBS News that they discovered Jacob Stockdale, 25, with a reported self-inflicted gunshot wound on 15 June before finding the bodies of his mother Kathryn, 54, and brother James, 21.
The Stockdale clan were featured on a 2008 episode Wife Swap, the reality series following two families who swap husbands and wives for a fortnight.
CBS News reports that police, who were responding to a 911 hang-up call at the Stockdale's residence in Ohio, heard a single gunshot as they approached the building.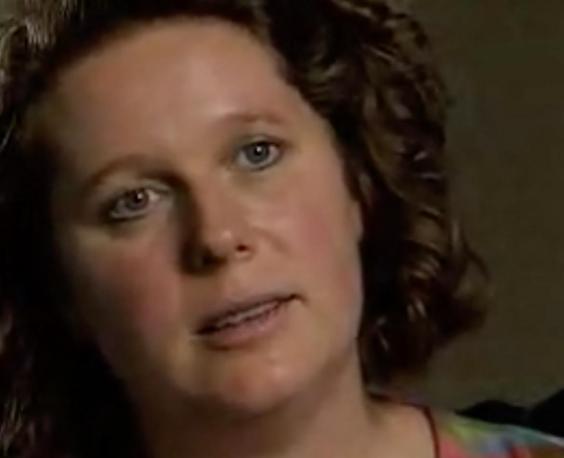 Police confirmed that Jacob remains in critical condition in Cleveland hospital.
"This is a tragedy for the family. It is a tragedy for the community," Stark County Sheriff George T. Maier said.
Jacob was a member of the Stockdale Family bluegrass band alongside brother James and father Timothy who was not at home at the time of the shooting.
In a statement to CBS News, Timothy said: "Kathy has been my beloved wife of 32 years and a wonderful mother to our four sons. She loved nothing more than being a mother and grandmother. [Our family] appreciates the prayers and support we are receiving from our friends and the community."
Most memorable reality TV moments
Most memorable reality TV moments
1/11 Britain's Got Talent

Violinist Natalie Holt threw eggs at judges during a performance in Britain's Got Talent because she thought Cowell has too much power and influence in the entertainment industry (2013)

YouTube/ITV

2/11 Big Brother

Jade Goody accused of racism after calling Bollywood star Shilpa Shetty 'Shilpa Poppodom' in Celebrity Big Brother (2007)

YouTube/Channel4

3/11 Big Brother

Nikki hilariously impersonates Aiselyne for pretending to be a rude girl in the Big Brother diary room (2006)

YouTube/Channel4

4/11 X-Factor

Chloe Mafia – drunk when she performed during bootcamp in X-Factor (2010). She also denied reports she was a prostitute.

YouTube/ITV

5/11 X-Factor

Girl punches her best friend on stage on X-Factor (2010)

YouTube/ITV

6/11 Big Brother

Michelle and Stuart caught having sex on camera in Big Brother (2010)

YouTube/Channel4

7/11 Come Dine With Me

Come Dine With Me host Dawn falls asleep in her house forcing her guests to finish cooking her meal for her (2013)

YouTube/Channel4

8/11 Come Dine With Me

The unforgettable moment a snake pooed on the dining room table in Come Dine With Me (2010)

YouTube/Channel4

9/11 I'm A Celebrity

Gillian McKeith faints after being told she must take part in a Bushtucker trial on I'm A Celebrity (2010)

YouTube/ITV

10/11 Dancing on Ice

David Seaman drops Pam O'Connor on the head during rehearsals for Dancing on Ice (2006)

YouTube/ITV

11/11 Big Brother

Nasty Nick being rumbled in series one of Big Brother (2000)

YouTube/Channel4
The 2008 episode - which shows a 16-year-old Jacob - details how Kathryn and James banned all TV and video games in their household "...feeling it was their moral responsibility to censor all that their kids watch and listen to."
Laurie Tonkovic, the wife who 'swapped' with Kathryn Stockdale for the ABC series, recalled her time living with the suspect to TMZ stating he "freaked out" when she handed him more freedom due to his belief that he would "burn in hell" for defying his religious parents.
Reuse content