If you expected yet more gore this week then expect to be disappointed. It may be Halloween in Jupiter but the horror-o-meter has been taken down several notches.
That's not to say Twisty the Clown isn't up to his old tricks. He's still terrorising and kidnapping children, but the scissors have been put away, for the moment at least.
Instead, it's Kathy Bates' turn to take to the Freak Show stage and what a performance she gives us. She deserves a standing ovation. What's not to love about Ethel, the broken-hearted, terminally ill bearded woman and her tale of woe?
Finally, after two previous episodes of grotesquery to set the scene, this series is really starting to get under the skin of its characters and explore what it's like to be an outsider. This is what American Horror Story is really about.
The real freaks are not in Fräulein Elsa's Cabinet of Curiosities: Emma Roberts rocks up as a charlatan fortune teller by the name of Maggie Esmerelda to perform a textbook con-by-numbers on Elsa. Surprisingly Fräulein Mars falls for it completely. Derren Brown will be facepalming, if he's watching.
Another newbie, The Hunger Games star Wes Bentley, makes an appearance as the two-faced English aristocrat Edward Mordrake. Even though the accent is a bit dodgy, he has a commanding presence that keeps your eyes glued to the screen. He will be back next week for more Mordrake action in the concluding part to this Halloween story.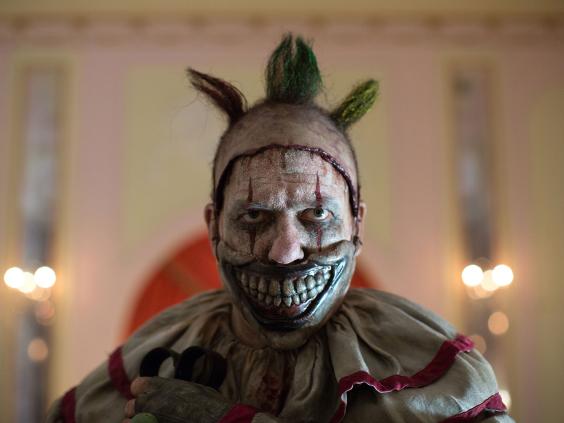 Speaking of which, if Mordrake needs to take someone back to the grave with him then make it Ethel's ex-husband Dell Toledo. He's the real monster and the shocking live freak birth is the final piece of proof.
There's something unsettlingly familiar about that scene: it smacks of the same kind of voyeurism of Big Brother and Embarrassing Bodies, that's what freak shows have become.  It might be called "a social experiment" or done "in the name of science" but we're really just gawking, aren't we? Perhaps Ryan Murphy is making a comment about our own rubbernecking. 
'American Horror Story Freak Show' is on Tuesdays at 10pm on FOX
Reuse content