There was a lot to discombobulate viewers of Doll & Em, the semi-improvised, naturalistic comedy written by its stars, Dolly Wells and Emily Mortimer.
Their story is a case of art consciously imitating life. The girls are real lifelong friends, both actors, riding out the peaks and troughs with the crutch of female friendship. In the first series, down-on-her-luck Doll became Em's (inefficient) assistant in LA to disastrous effect. For this second go, they'd moved to Brooklyn, to write and direct a play inspired by their friendship. I watched it three times to get my head around it. This was partly because I found it hard to tell the difference between the girls on the first watch; both pretty, slim brunettes with centre-parted outgrown fringes and a thespy vibe. That, combined with the fact the action's so understated, meant it took a while to work out the distinctions – but that, I learnt, is the beauty of this show.
Em told guest star Harvey Weinstein that Joanne's Gift, was written to highlight "those tiny moments we don't really feel that people see". Weinstein (one A-lister on a an impressive list of cameos) wasn't interested but Em was spot on; it was the unexpected lines that provided the humour: "It looks like you've just had sex," said Em complimenting Doll's hair as the pair high-fived.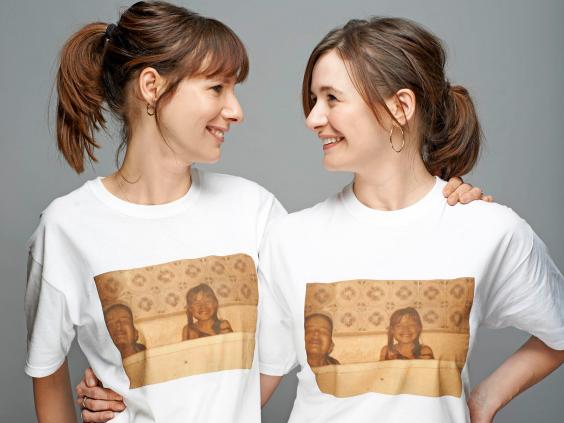 We watched Em sucking on a fag in a shower cap so her kids (played by Wells' real-life children) wouldn't smell the smoke, telling Doll her hirsute husband (played, confusingly, by Well's husband) did the same. "What about his beard," asked Doll? Em told her he wore a surgical mask. Improvised or not, it was the mask that got me. Unlike Weinstein, I now want to see how Joanne's Gift turns out.
Reuse content