With archive trawls like last night's The Comedy Vaults: BBC's Hidden Treasure (BBC2), there's always the worry that this "never before seen" footage didn't make it on screen for a reason: it wasn't good enough. Most of this, however, really was treasure.
There were the great sketch shows from the Sixties, Seventies and Eighties that, inexplicably, haven't been repeated since, like Alan Bennett's On the Margin from 1966, Broaden Your Mind with Goodies Tim Brooke-Taylor and Graeme Garden and a 1974 live outing for Peter Cook and Dudley Moore.
It was also eye-opening to see how timid the BBC's comedy commissioners have grown since the good old days. It's hard to imagine something as racially pointed as 1972's The Black Safari about "four Africans alone in savage Lancashire" making it on air today.
Many of the comedians who appeared to reminisce expressed deep gratitude to the channel that gave them their first big break. That's only polite, after all, but did this subtle emphasis on BBC2 as the home to edgy, new comedy have an ulterior motive?
It certainly made soon-to-be-closed BBC3's claim to the same title look shakier. BBC2 sees your Little Britain and raises you the almighty Stella Street. Gavin & Stacey? Pah. How about Human Remains with Julia Davis and Rob Brydon? Imagine the joy of turning up a dusty VHS copy of that at a car boot sale.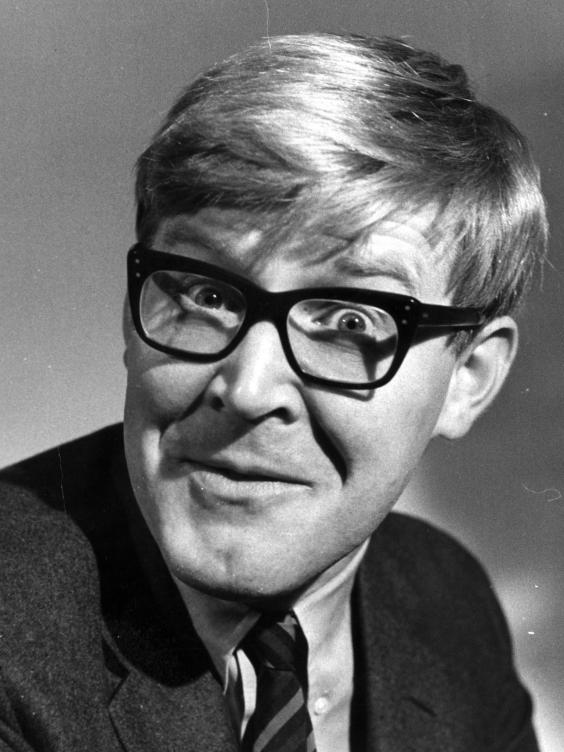 Unless this programme inspires some re-runs, that may in fact be the only way you'd ever get to see most of the series featured here in full. We've already paid our licence fee, and yet the BBC rarely treats us to the really good stuff on iPlayer, does it? Presumably it's holding out to prompt more sales of a yet-to-be released DVD compilation and to supply lazy talking-heads clip shows.
The Comedy Vaults had some precious treasures, but format-wise that's what this was. Which made for an awkward moment when Armando Iannucci was describing Time Trumpet, his brilliant satire on lazy talking-heads clip shows.
The Suranne Jones Fan Club, never short of support since her Coronation Street days, will have another mailbag full of membership enquiries this morning. She was luminous as Sister Joan Livesey in last night's sixth and final episode of the First World War drama The Crimson Field (BBC1).
The Crimson Field: Meet the Cast
The Crimson Field: Meet the Cast
1/15 Oona Chaplin plays Kitty Trevelyan

BBC

2/15 Richard Rankin plays Captain Thomas Gillan

BBC

3/15 Marianne Oldham plays Rosalie Berwick

BBC

4/15 Billy Cook plays Jimmy Foley

BBC

5/15 Alice St Clair plays Flora Marshall

BBC

6/15 Tommy McDonnell plays Private Jackie Byeford

BBC

7/15 Adam James plays Colonel Charles Purbright

BBC

8/15 Kevin Doyle plays Lieutenant-Colonel Roland Brett

BBC

9/15 Jeremy Swift plays Sergeant Reggie Soper

BBC

10/15 Alex Wyndham plays Captain Miles Hesketh-Thorne

BBC

11/15 Kerry Fox plays Sister Margaret Quayle

BBC

12/15 Hermione Norris plays Matron Grace Carter

BBC

13/15 Suranne Jones plays Sister Joan Livesey

BBC

14/15 Jodhi Mayplays Adelinde Crecy

BBC

15/15 Jack Gordon plays Corporal Peter Foley

BBC
Sister Joan had been discovered at a secret rendezvous with her German fiancé in the last episode and was to be interrogated to decide if she should face a court martial. The charge was aiding the escape of a German prisoner of war, the penalty would be death, but somehow facing the terrifying prig Colonel Charles Purbright was worse.
"Was it your purpose and intention when coming to France to communicate with the enemy?" he demanded over and over again, in a scene best interpreted as some kind of Paxo tribute on the occasion of his leaving Newsnight. 
Joan's plight also weighed heavily on the others. Kitty and Capt Gillan argued over whether compassion for a traitor was appropriate and Cpl Peter Foley spat in Joan's food, but eventually found sympathy for his own malingering brother.
The Crimson Field can be soapy, but its also had serious intentions to show what this war must have felt like for those who were there. As this episode expertly conveyed to the modern viewer, patriotism is a much less abstract virtue when all around people you love are dying for it.
Even in their most pantomime moments, these characters have been moving  to watch. It's humbling to think how many  real people and  real tragedies their stories represent.