Olive Kitteridge (Sky Atlantic)
Indeed, this may well be four solid hours of Frances McDormand spitting bile at the townspeople of Crosby, Maine. Yet Olive Kitteridge is also a gorgeous, haunting rumination on life. Imagine Mike Leigh's darkest moments meeting Twin Peaks with a generous grating of Six Feet Under. Here, we observe 40 years of family  squabbles, suicidal thoughts, unrequited passion and nihilistic dinner-table chat. Beautiful, unique drama
Peaky Blinders (BBC2)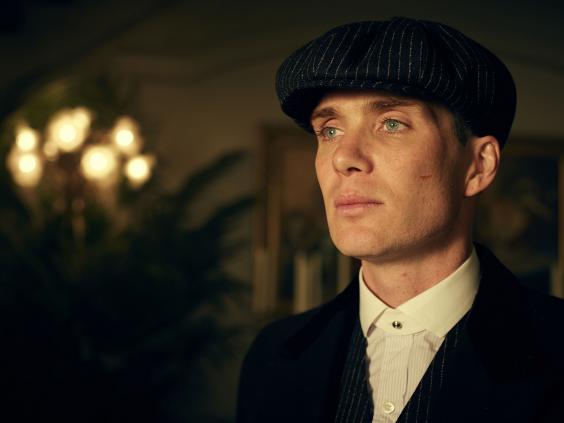 Series two of this Birmingham-based 1920s mob drama was, quite simply, as good as modern British TV gets. Here were Cillian Murphy, Paul Anderson, Helen McCrory, Charlotte Riley, Tom Hardy and Sam Neil in a compelling, rather bloody potboiler. Peaky Blinders pondered on police corruption, post-war ghosts and the realities of mixing motherhood with gang life. It examined the relentless vicious circle of a "life of crime". They'd all stop being bad tomorrow... but the kickbacks are so damn good.
24 Hours in Police Custody (Channel 4)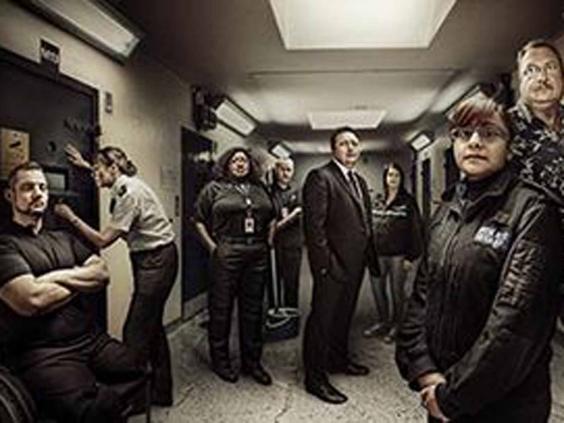 It's not as if we're starved of shows examining police procedure, but this one was rather life-changing. It's hard to forget footage of officers with 24 hours to prove domestic violence, child abuse or murder. Cameras took us inside cells to bond with these often affable "suspects". The tale of the "yoga lady" – arrested for breaking into her ex-husband's home – was gently and thoughtfully handled. 
Looking (Sky Atlantic)
I didn't expect to fall in love with Looking – Sky Atlantic's imported drama about San Francisco's gay community – mistaking it from the trailers for something "issue"-laden, wilfully daring and ultimately a little snoozy. Looking was, in fact, warm, engrossing, sad, silly and at times excellent. It was a simple, surprising, modern-day thumbnail of boys falling in and out of love.
Game of Thrones (Sky Atlantic)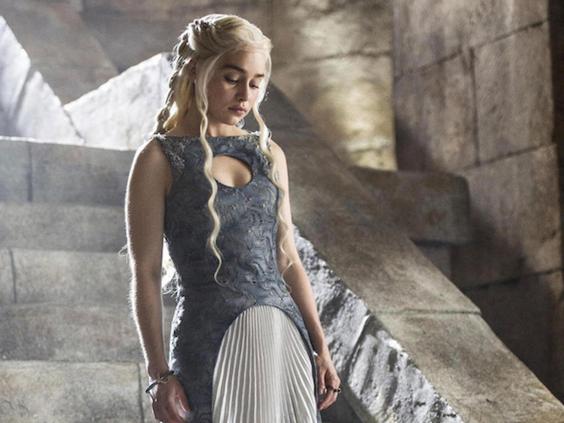 Yes, I balked at the increasing levels of gore and I snored through Bran's "quest", but even with its flaws, any episode of Game of Thrones is still one of the world's greatest televisual treats. Here is a show that shows no fear of killing off lead characters – without warning – leaving audiences in a state of bewildered gloom.
The Lost Honour of Christopher Jefferies (ITV)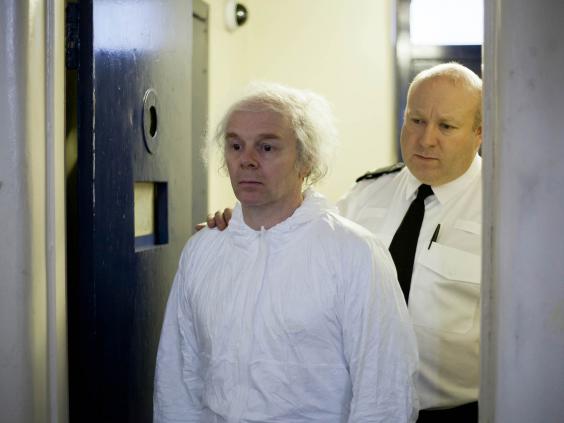 Not the easiest of subjects, but delivered with such aplomb. Here was a story we all knew and, it could be argued, were all conspirators in. Jefferies found his life in shreds over the "crime" of appearing weird to the media during speculation over the murder of Joanna Yeates. Actor Jason Watkins inhabited the spirit of Jefferies vividly and forced us to ponder just how "normal" the world might find us under similar scrutiny. Jefferies' pithy rebukes to the police about their poor spelling and malapropisms were a true delight.
Girls (Sky Atlantic)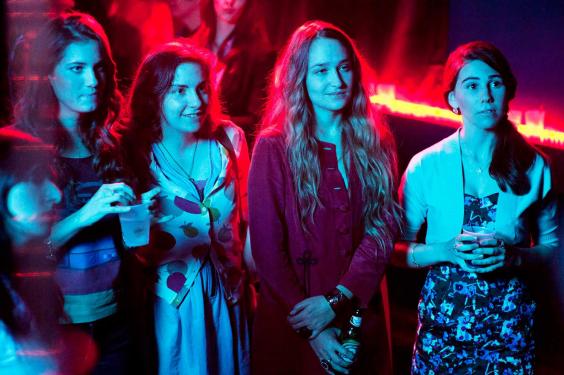 This was the series of HBO's Girls where everyone – Hannah, Adam, Shoshanna – became so bloody dislikable I carried on watching merely to check that they all got their comeuppance. Regardless, Girls remains a brilliant, neatly  observed tale of human selfishness, flawed and fake friendships and various other dismal rites of passage. I love and loathe Girls in equal measure and for complex reasons. Dunham is such a genius with concepts of female jealousy, disloyalty, sexual politics and egos gone wild. The veracity is so biting, it'd be easier for me not to watch.
First Dates (Channel 4)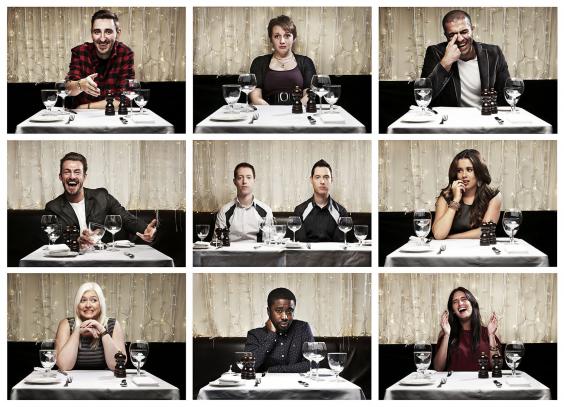 Two single people are placed at a restaurant table and filmed chatting. It's such a simple, entrancing format that Channel 4 could show it every night. First Dates is the opposite of ITV's Take Me Out: there's no gameshow, no gimmicks, just strangers chatting and sometimes not chatting – oh god, the silences – before deciding whether to meet again.
Louis Theroux's LA stories: Edge of Life (BBC2)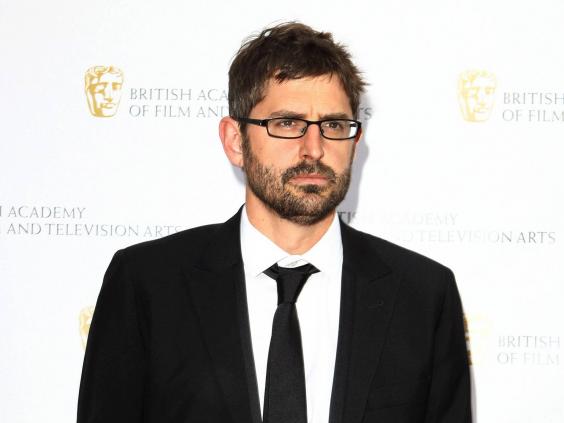 Langston, Donton and Javier were all long-term residents of Cedar Sinai Medical Center, Los Angeles. Theroux's unflinching look at both Langston's  family's blind faith about his recovery, and the final days of cancer patients Donton and Javier, made for television that will never leave you.
EastEnders (BBC1)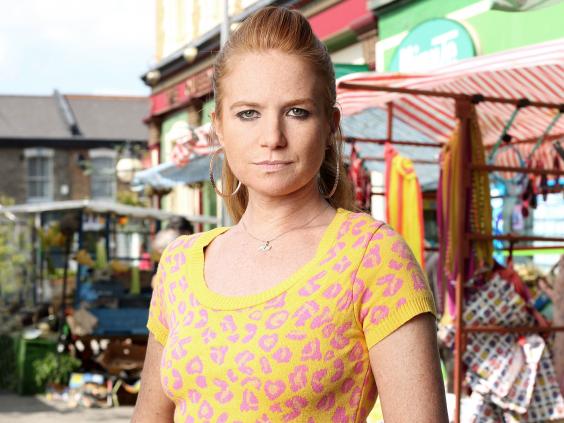 It would be dishonest of me to omit the 105 hours of Albert Square drama I've watched in 2014 from any "Best of" list. All sane humans needs a soap opera in their lives. I've no time for sniffy sorts who won't see EastEnders as the artform it is. Over the past 12 months, heavy plots like Lucy Beale's murder or Linda Carter's assault may have grabbed headlines, but it's the gentle eeriness of Aunt Babe or the closeted tenderness of Shirley Carter or Aunty Kim's cruise ship Skype calls home that keep me hooked.
Reuse content