Last week, I complained that the Horizon episode on space junk relied too heavily on hypotheticals and CGI. I wanted empirical evidence. I should be careful what I wish for. This week, in Horizon: Are Health Tests Really a Good Idea?, viewers got footage of TV doctor and show regular Michael Mosley's "beautiful rectum".
Dr Mosley gamely put himself through a series of tests (private, NHS-funded and experimental) to assess whether they are worth the anxiety or cost. The colon investigation was part of a bowel scope. "It's a bit like a Dyson this tube, we've got suction, air, water, everything," Mosley was told as he was being probed while wearing "dignity shorts". It was worth the discomfort, however, as they found and removed a polyps, which had a one-in-ten chance of being cancerous.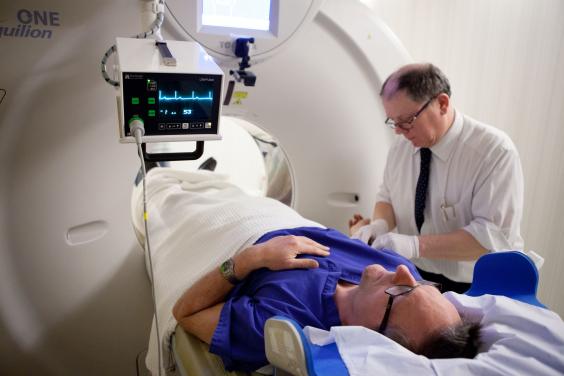 Mosely is a likeable presenter who's not afraid to reveal vulnerability.  He looked shaken to be shown cholesterol plaque on his heart, but underwent three tests in search of the best advice. GP, fancy Harley Street clinic and the third-opinion specialist gave the same prescription: "take statins, don't worry too much".
This was a balanced assessment. We heard from experts who think over-diagnosis of cancers through tests does more harm than good, and then from the women happy to get breast cancer screening on the NHS. Mosely, previously opposed to PSA testing because of his own father's bad experience, changed his mind on meeting men with prostate cancer who swore by the procedure.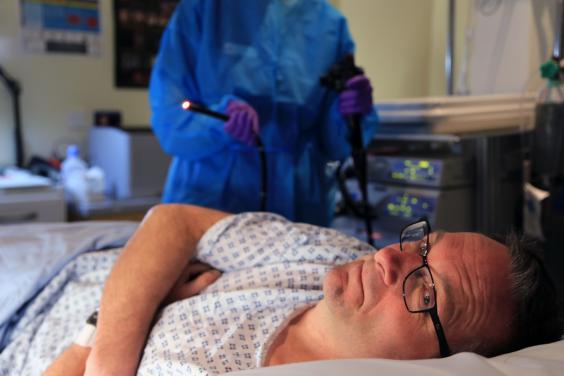 His u-turn demonstrated that it's down to individual circumstances. For some, a test could be life-saving, for others, it's "frightening well people". This show probably muddied the waters, but it was an engaging hour. It was also, surprisingly for a medical-focused film, evocatively shot. From the pavements of Harley Street via a bowls green in Caerphilly to a shepherd's hut across the Atlantic, there were moments of beauty - even if it is hard to get the image of those "dignity shorts" out my mind.

@sally_newall
Reuse content