Apart from the not-exactly realist Doc Martin, Midsomer Murders and Emmerdale, rural Britain is a largely forgotten land as far as television drama is concerned.
It's the reason why I found myself intrigued and driving down bucolic Berkshire lanes in search of the set of Glue, a new E4 drama about six young friends in a fictional village whose already fairly reckless lives are turned upside down when one of their number is found murdered. Created by writer Jack Thorne, whose CV includes such resolutely urban fare as Skins, The Fades and This Is England 86, Glue was quickly dubbed "Skins in the country".
"I hope it's not, because Skins was brilliant and I hope we're not repeating it," says Thorne. "I'm not afraid of the Skins word, but it's not really what we're trying to do. If it's got any sort of television or literary precedent, it's Donna Tartt's Secret History, or something like that, where you're uncovering truths about people."
As I arrive on location on a farm near the horse-racing mecca of Lambourn, two of these characters, James (played by Billy Howle) and Rob (Jordan Stephens – one half of successful Brighton hip-hop duo Rizzle Kicks and here making his acting debut), are attempting to avoid being stung by nettles as they enact a scene involving al fresco homoerotic wrestling. In a break in the filming, and while picking stray pieces of vegetation from his clothes, Stephens summarises the murder-mystery element to Glue. "When I explain it to my friends back home, I tell them it's like Midsomer Murders without the OAPS," he says.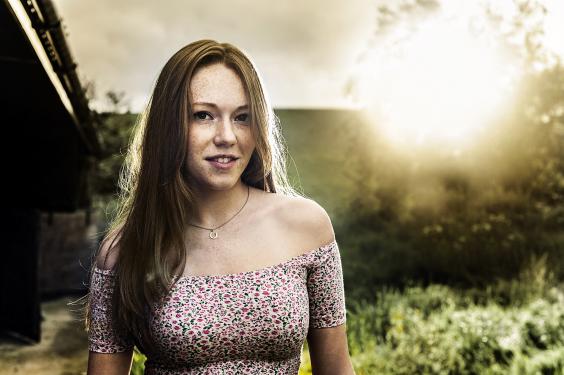 "Did Jordan tell you it was Midsomer Murders without the old people?" asks Thorne later. "That's not the most useful way of describing it." But why go with a murder-mystery element at all, surely the most over-worked of TV genres?
"I like what genre allows you to do, which is put characters under pressure," he says. "The Fades [about undead souls attempting to destroy the world] was a fantasy drama, but it was really a coming-of-age story. In the same way, these are a series of coming-of-age stories. We also try not to be a straightforward murder-mystery... You haven't got Sarah Lancashire trying to uncover a crime."
Apart from Howle and Stephens (both excellent – Stephens with an easy, un-tutored naturalism), the young cast includes Yasmin Paige (Submarine), Charlotte Spencer (Line of Duty), Jessie Cave (best known as Lavender Brown in the Harry Potter movies) and Faye Marsay – Howard's sweetheart Candice in Channel 4's Fresh Meat.
"We worked with a brilliant casting director, Des Hamilton, who I knew from This Is England," says Thorne. "He's the one who found Thomas Turgoose (from the This Is England films) on a bike in Grimsby and I set him a similar sort of brief to find some faces who haven't been over-exposed."
The faces are indeed fresh, as is the milieu – the horse-racing country around Newbury and Lambourn, where every long building seems to be a racing stables or a stud, and every short man appears to be a jockey.
"They come from all over the world," says Thorne. "I grew up in Newbury – not that I had a great deal to do with the racing world. But every now and then I'd come across a stable lad and they were pretty hardcore – they worked ridiculous hours, and then they played all night. I was fascinated by the self-destructiveness of the way they behaved.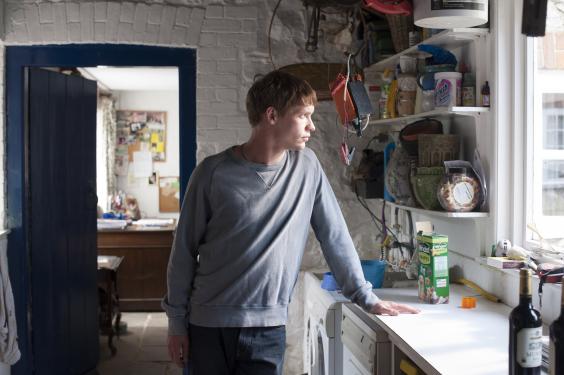 "They earn less than the minimum wage and sleep three or four to a room, and a lot of them will never be jockeys because they're too big; and you ask them why they stick around in the racing world and they will say it's because every morning they get to ride a phenomenal racehorse."
Growing up in Newbury, says Thorne, there was only one pub willing to serve youngsters – and a big night out meant going to Basingstoke. Small-town rural England is under-exploited by dramatists, I suggest. "We did think when we were starting this process we'd be doing something very original in exploring the British countryside – and then along came Broadchurch, swiftly followed by Southcliffe and Happy Valley. The thing that we've got is that all our characters do countryside jobs, and it's very specifically about being young in the countryside."
Thorne hopes that Glue (the title refers to the ultimate fate of many horses, as well as the ties that bind) has the makings of a returning series; but his experiences with The Fades, which was axed before winning a Bafta for best drama serial, have left him chastened. "Heartbreaking" is how he describes the decision. "Unfortunately, what with BBC3 cuts, The Fades came about at the wrong time. They didn't have as much faith in us as they did in others. It's a shame – and one thing I definitely learnt going into this show was to not think too much about series two or series three, or where the show might go."
Not that he will be twiddling his thumbs awaiting a re-commission of Glue; Thorne is currently writing the next instalment of Shane Meadows' This Is England saga – This Is England 90 – as well as the screenplay for the Hollywood superhero blockbuster Sandman, based on Neil Gaiman's comic book and produced by Joseph Gordon-Levitt and David Goyer, who scripted Christopher Nolan's Batman trilogy.
"I like working," he says. "I work seven days a week, ten hours a day and I can't believe anyone allows me to do it. I did stop for my honeymoon last October [he's married to comedy agent Rachel Mason, whose acts include this year's Foster's Edinburgh Comedy Award winner, John Kearns]. But then she did allow me some time on the laptop."
'Glue' begins on 15 September on E4
Reuse content