Finally the Binky-Alex storyline has died down, and a new behemoth has taken over the Made in Chelsea series eight narrative arc.
Stevie is an unlikely hero, an unlucky in love baby-faced boy who enjoys the occasional poetry recital.
But he has finally found himself in the spotlight over his feud with Spencer to claim Billie as his own.
Spencer is, of course, not going down without a fight. Made in Chelsea's answer to Simon Cowell knows just how to play the game so he wins. In his own words: "I'll say whatever she wants to hear".
Cue Spenny whispering sweet nothings in French to Billie as he shows off his champagne knowledge at a bar in TriBeCa.
Billie, dressed in what looks like a Victoria's Secret nightie, laughs and coos that she "appreciates his sincerity". If only she knew.
Spencer's lack of integrity is not something to be applauded, but his wily ways make for far more entertainment than the new sincerer-than-thou American boys.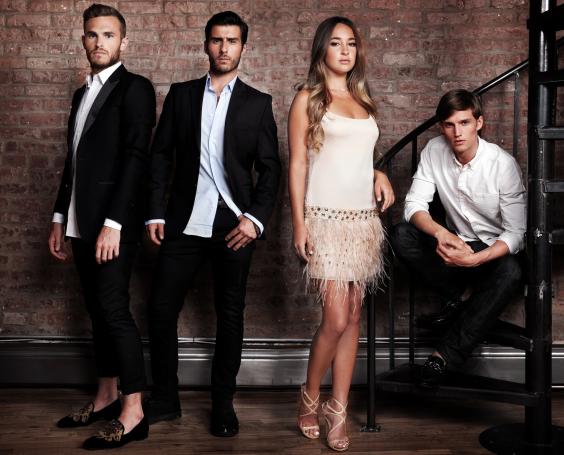 This is where Made in Chelsea NYC falls short. The American characters are boring, so much so that Billie makes Rosie look like she's got a personality.
The new male characters are far too earnest, coming out with phrases such as: "Between six pm and midnight all week all I'm doing is playing music and painting," and dropping the word "polyamarous" into conversation with seemingly no awareness that using such a lofty word instead of "open relationship" is absurd.
At one point, Jules comments that Rosie going cupcake shopping with her mum is 'hysterical'. If only it was.
The New York characters lack any bite, and their inability to grasp irony is letting the typically tongue-in-cheek series down.
For now, it's the core cast that are keeping up the laughs.
Reuse content