This week, on Radio 2, a woman's contribution to radio wasn't just acknowledged, it was celebrated. I know, right? A radical move for a network that one assumes has a stone tablet installed somewhere in the building decreeing that men must broadcast exclusively through daylight hours, lest a prime-time oestrogen invasion send core listeners scurrying to Absolute Radio 70s.
If you think I'm exaggerating, look at the schedules. From 6.30am to 8pm on weekdays, the Radio 2 roster reads like a variety show curated by Alf Garnett, with back-to-back shows hosted by middle-aged white men. Grudging room is made for a handful of female and ethnic minority presenters in the evenings or graveyard slots, with a further sprinkling at the weekends, but otherwise the white man reigns supreme.
At a time when the BBC has pledged to advance equal opportunities and diversity both on and off air, this is a poor message to be imparting to listeners and a shocking state of affairs in 2015.
Still, such retrograde programming made it all the more piquant to hear the great Annie Nightingale, known as The First Lady of Radio on account of being the first female to be awarded her own radio show, talking about sexism in the corporation in the first of a two-parter, On Air with Annie Nightingale.
In the late Sixties she was a print journalist looking to break into broadcasting, and was hoping to muscle into Radio Caroline, which she could see bobbing about from her seafront home in Brighton. "When they came ashore [and] Radio 1 began I thought 'Ah, that's great. That's perfect for me'," she recalled. "Until I discovered that the doors were very firmly bolted and locked and barred. There were to be no women."
Nightingale had never experienced sexism before. "It came as a huge shock. I was almost amused. What do you mean 'No women'? Why not?" She was told that her voice wouldn't carry properly, that she wouldn't have the required authority and that DJs were "husband substitutes" for the housewives in the audience and a female voice would kill the fantasy.
Nightingale used her influence as a journalist to challenge the decision, writing columns about the BBC's ludicrous gender bias. Eventually Radio 1 capitulated and a legend of the airwaves was born.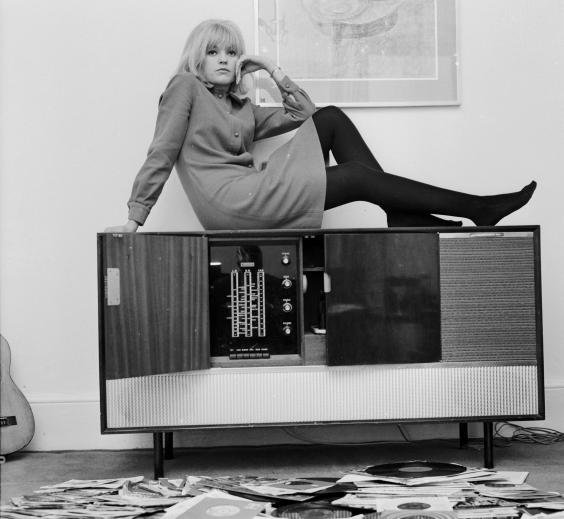 Now 75, Nightingale is still going strong on Radio 1, with intermittent appearances on Radio 2. Unlike many of her peers, she has never fallen into the trap of catering only to her age group and background. She may have been around in the Sixties and, as a young journalist, interviewed The Beatles, but she was just as excited by dance music in the Nineties, and by grime and EDM in the Noughties. The secret of Nightingale's success is her ability to move with the times and understand the mindsets of subsequent generations.
Looking back over her life, she still sounded like a fan, albeit one with some lofty connections (we heard about early encounters with The Rolling Stones, David Bowie, Marc Bolan and The Ramones). Where her fellow BBC DJs would stick together in the studios, or at Roadshows, she would be hanging out with bands and unearthing new music.
The programme reinforced what any radio nerd already knows: that Nightingale is a brilliant broadcaster, a pioneer and a powerful force for progress. It's not too late for Radio 2 to look at her achievements and learn some lessons.
Reuse content