If Noel Fitzpatrick aka "The Supervet" was one of the dogs he loves so much, he would have spent much of Supervet in the Field, a spin-off of the Channel 4 series he fronts, wagging his tail furiously. The field in question was the Surrey site of his DogFest, a sort of canine Glastonbury where instead of music and legal highs there were agility sessions, doggy massage and puppy training. It was also an excuse for Fitzpatrick to revisit patients from his pioneering practice.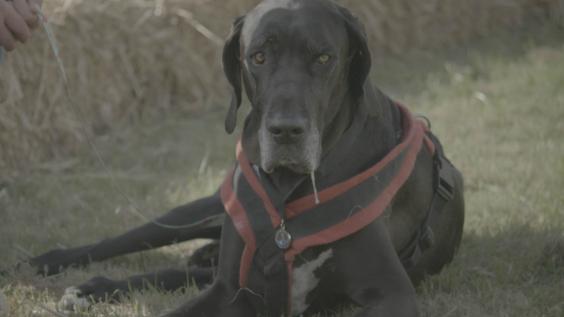 There was Obi whose presence had transformed the life of Luke, his six-year-old owner with Asperger's. Obi had needed leg surgery earlier in the year and we saw graphic footage from theatre. Fitzpatrick's a TV producer's dream in that he can go from rolling around on a floor with dog, to performing a complex operation while talking the viewer through it, as well coming out with stellar soundbites. 
"I really related to Luke…I could not get it out of my head, that there was a kid in desperate need of a friend in a world that he felt didn't understand him."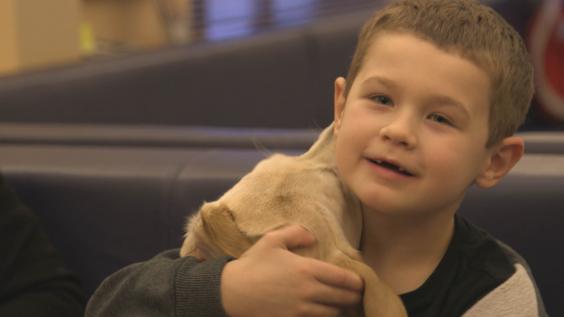 On learning that he works seven days a week and considered the festival a "day off", I did start to worry about Fitzpatrick's personal life, but I couldn't fault his dedication to man's best friend. After performing a mind-blowingly complex disc replacement operation on Sox, a Great Dane, he got soppy.
"He's awesome isn't he? He's the best dog ever".You got the sense that Fitzpatrick thinks every dog is equally "awesome", which made this a heartwarming hour on the sofa.