War and Peace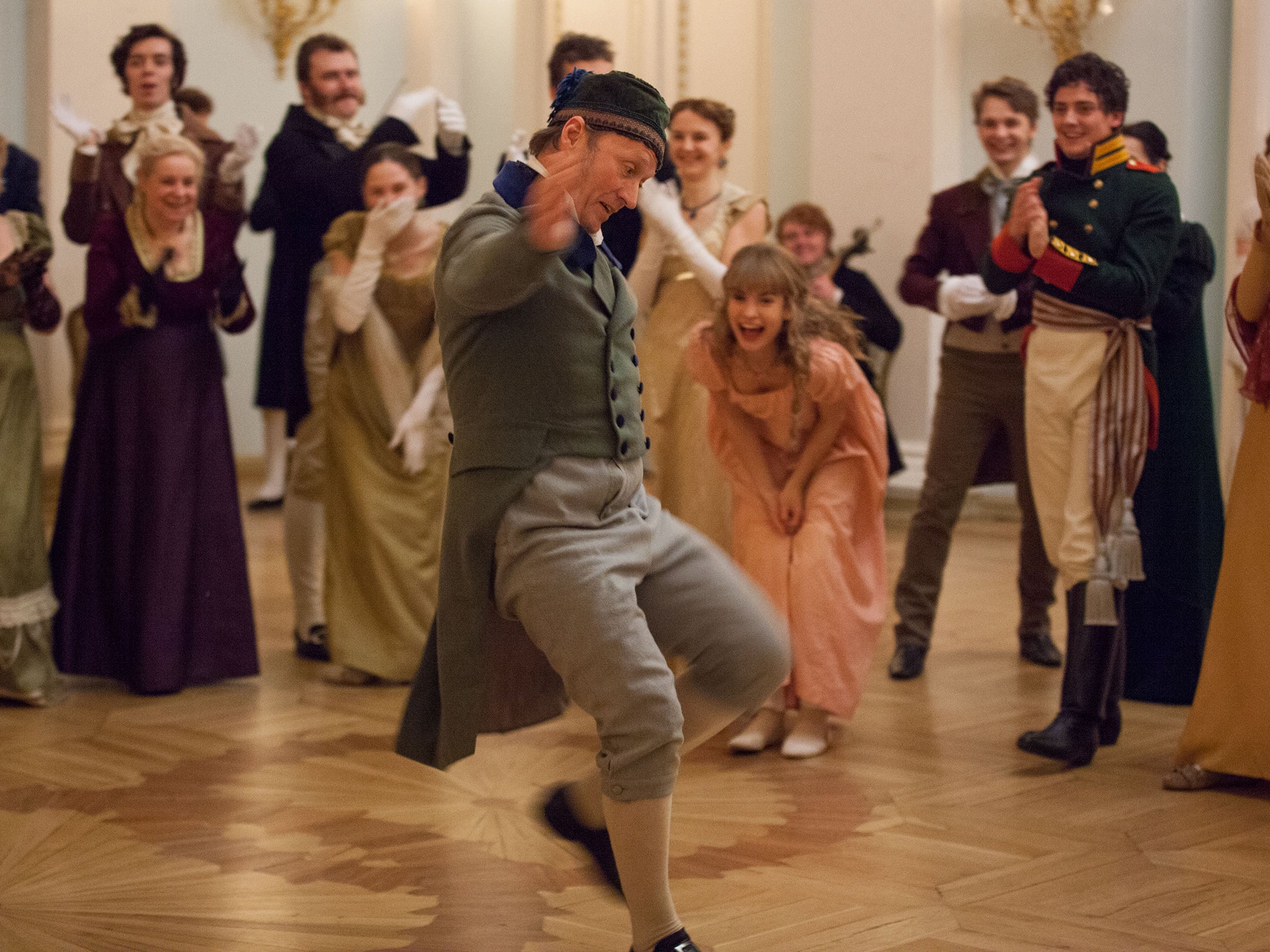 War and Peace, BBC1, TV review: Risqué take on Tolstoy looks like being a winner
The BBC has taken bold steps to ensure that this adaptation is both controversial and memorable
Click to follow
The Independent Culture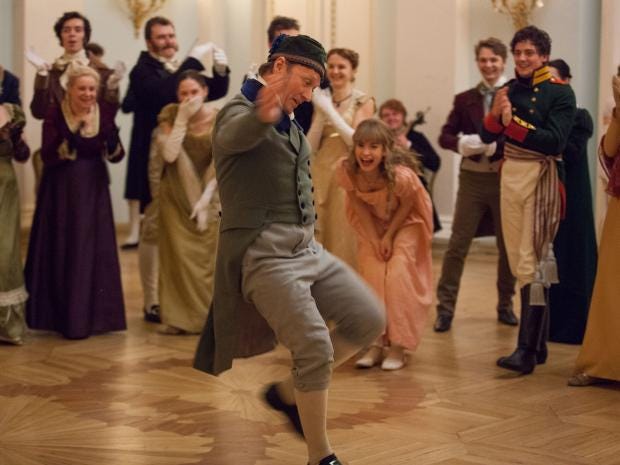 First a confession: I have never read War and Peace. Leo Tolstoy's epic story of five aristocratic families experiencing Napoleon's invasion of Russia is famous enough for me to have a basic grasp of the plot and an awareness of (some) of the central characters and I know it's long – very long. But my understanding pretty much stops there.
Thus I entered into the BBC's new adaptation of the novel with no pre-conceptions or expectations. Andrew Davies has done a remarkable job of crunching it down into six episodes for the BBC. The sets were sumptuous and the cast – including Jim Broadbent, Lily James and Adrian Edmondson – impressive, although it was hard to shake the very English presentation of these Russian families – perhaps because about half the cast can currently be found acting in the BBC's other ongoing period drama, Dickensian.
Stephen Rea (currently starring in Dickensian as the curious Inspector Bucket) cut a devious Prince Vassily Kuragin, who had conspired to disinherit his brother's hapless illegitimate son Pierre Bezukhov (Paul Dano). But, thanks to Anna Mikhailovna (Rebecca Front) grabbing a few papers while said father lay dying, Pierre went from being an educated but out-of-place misfit with an appearance not dissimilar to a young Harry Potter, to Russia's most eligible bachelor overnight.
Dano was excellent as the confused and easily led Pierre, visibly uncomfortable in the role of aristocrat. This was a man whose passion for blurting out his political views saw him branded an oddball, and whose simple nature was underlined by his own engagement (to the devious, incestuous and unfaithful Hélène Kuragin) being announced before he had even popped  the question. 
At least he was loyal – unlike his pal Andrei Bolkonsky (James Norton) who, having tired of marriage ("I can't bear any more of this life. Drawing rooms, gossip, vanity night after night") decided to go off to war in search of excitement, leaving his pregnant wife home alone. Judging by some of the terrifyingly executed battle scenes, it's a decision he will probably come  to regret.
Tuppence Middleton (also on loan from Dickensian) made the perfect Hélène – beautiful, snobby and an expert in getting what she wants. The bedroom scene between her and brother Anatole (Callum Turner) was a bold move by the BBC and one that demonstrates just how keen they are to ensure that this adaptation is both controversial and memorable.
Reuse content
Comments