Sad to say that, like some little wrinkle in the time-space continuum thingy, Doctor Who is both returning and leaving this week. As you've no doubt noticed, the new series that starts this evening is Peter Capaldi's last and also marks the departure of creative chief Stephen Moffat, the man who has done as much as anyone to secure the future of this national treasure and BBC global profit-spinner.
This 12-part run sees a new sidekick named Bill, with a twist and the variety of writers, enemies and costumer look promising, though we won't see many new worlds this time round. As it happens, the earth-bound Third Doctor (as played by Jon Pertwee) was the one I grew up with and is an abiding favourite, so that's no problem for some of us. It's the only watchable show on BBC1 on Saturday evenings, which is quite an indictment.
At least one of the fancy-dress types that turn up in Peter Kay's Car Share looks like an alien being, and this second episode confirms that John and Kayleigh (Kay and Sian Gibson) have mostly escaped the confines of the red Fiat 500L, as it evolves into a more conventional sitcom. This week sees some barefaced cheek from the muscly type who distracts Kayleigh's attention.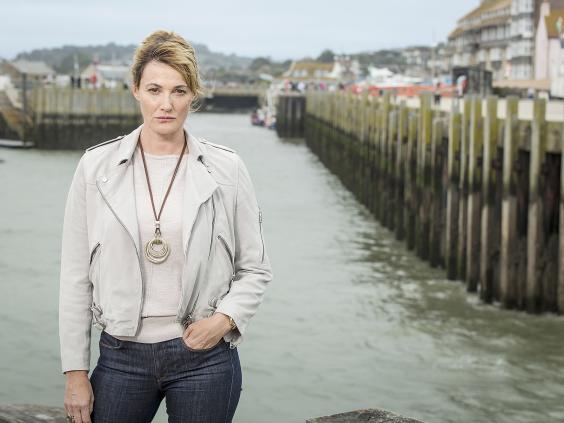 Channel 4's Hunting the KGB Killers gives us the inside story of the Alexander Litvinenko's murder in 2006. As we see now, what once seemed fantastical tales about how Russia were in fact just the early signs of that country's slow but sure reversion to authoritarian type. It is often remarked that recent political events have rendered satire redundant, but I suspect the return of Have I Got News For You will find plenty in the new political firmament to harvest into fresh material. Captains Ian Hislop and Paul Merton are back, with Patrick Stewart as this week's guest host, followed by Kirsty Young, Jo Brand, Victoria Coren Mitchell. I'd prefer to have Angus Deayton back, though. No joke.
Finally, Broadchurch fans, like the Whovians, have their own bittersweet viewing experience when the series winds up for ever on Easter Monday. So the identity of the rapist will be revealed and justice pursued, but for many, TV drama will never be the same. Acknowledgements to Julie Hesmondhalgh, David Tennant, Olivia Colman, writer Chris Chibnall and director Paul Andrew Williams.
Reuse content