The BMW X1 is, as its name suggests, the premium brand's smallest SUV. It sits below the X3 mid-size 4x4 as an entry-level model that boasts more affordable pricing to reflect this. It was launched in 2009, initially with just three diesel engines and a choice of rear- or all-wheel drive: they're called sDrive and xDrive respectively.
More engines followed later, and BMW offered a range of trims, including a racy-look M Sport. But be careful here. All X1s have a firm, unsettled ride quality. M Sports, with their stiffer springs and larger alloy wheels, are borderline unpleasant at times. And although handling was tidy and composed, inconsistent steering feel was a let-down. 
The X1 also lacked the premium quality you expect from BMW. Interior plastics were cheap and brittle, and the design was plain. At least it was quiet on the move, although this only made the complaints of those sitting in the cramped rear more audible.   
There is a benefit to this so-so range of attributes, though. The relatively affordable prices when new become even more appealing when you're buying used. X1 prices today start from as little as £8000, and respectable-looking but high-mileage examples can easily be found for around £9000.
A smart pick is an X1 xDrive20d SE, with the better suspension and four-wheel drive traction. You'll pay around £9500 for one with average miles. If you prefer low miles, budget for £11,000 to get a well-specced early model, or a higher-mileage but newer example.
If you're feeling flush, you can spend £25,000 on a 2015 runout-spec xDrive25d M Sport. Such a car will have few miles and will be immaculate, but you're much better off spending less and getting a lower-spec car. You'll prefer it in the long run.
Our best buy overall is an xDrive20d for those seeking all-weather grip, and a cheaper sDrive18d if you're only planning to use it on-road. BMW only launched the sDrive18d in 2013 though, so you will spend a bit more on it. Oh, and we repeat, avoid the M Sport trim. It looks good but the ride is truly awful. Pick SE or xLine instead.
There are positives to owning a BMW X1. Fuel economy is very good. BMW's EfficientDynamics engines deliver great mpg, with some claiming over 60mpg. CO2 emissions are correspondingly low so road tax is kept in check. The sDrive rear-wheel drive models are particularly good here.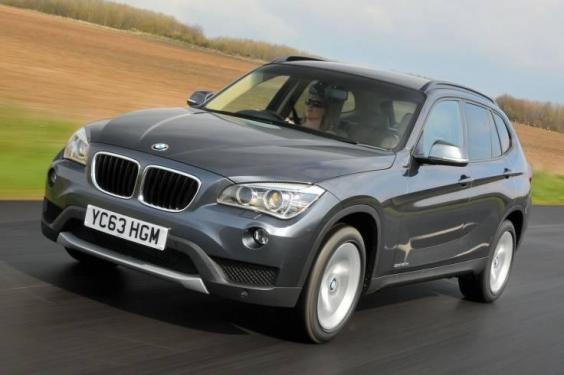 If that's starting to win you round, you might be considering going to look at some used models. Be careful here. Overall reliability is a little below average. There are some key things you thus need to check for to cover yourself. 
A big one is a worn engine timing chain. The giveaway here is loud rattling and knocking from the engine block. It's a complaint that affects all 2.0-litre BMW diesel engines. Also look for other engine issues and electrical niggles, and make sure both manual and automatic gearboxes shift gear smoothly.
There were five key recalls issued on the X1 and all should have been carried out. You can check the DVSA website to see if they have been: they range from engine bolts working loose to power steering faults. 
So it's a bit of a mixed bag, the BMW X1. It does have appeal, but there are downsides too. Want something with less premium allure but a better-balanced range of abilities? You can't go wrong with a Nissan Qashqai or Mazda CX-5. Both are more practical than the X1 as well. 
For some though, only premium will do. If you're one of those, best get saving: both the Range Rover Evoque and Audi Q3 are arguably better all-rounders than the BMW X1, but both also cost more than the small SUV from Munich… 
AUTOCAR
Reuse content