A Tory peer who pioneered wind farms in the UK before adopting sceptical views on climate change has been revealed as a donor to Lord Lawson's anti-global-warming think tank.
Lord Cavendish, a former energy minister who claims to have built Britain's first wind farm, has confirmed that he is a donor to Lord Lawson's Global Warming Policy Foundation (GWPF), which has refused to disclose its backers.
The peer, who worked in the Department of Energy under Margaret Thatcher, lives in Holker Hall, a 17,000-acre neo-Elizabethan stately home on Cumbria's Cartmel Peninsula. "I've made – I cannot remember what – quite a modest contribution [to GWPF] and I look for a chance to support it if there is a debate. It definitely wasn't big bucks," he told the DeSmogBlog website, which first revealed him to be a donor.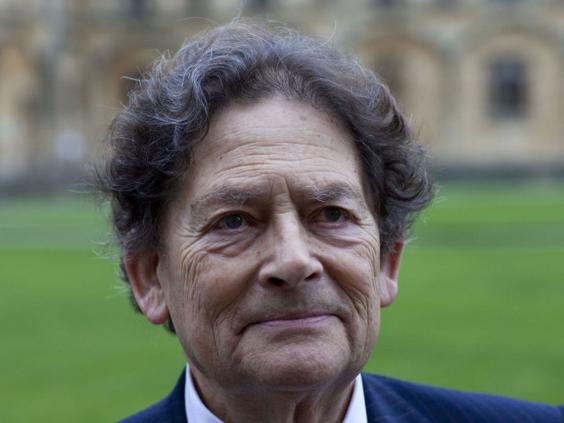 He added: "I think I might be the first person in this country to have built wind farms. I thought at the time 'am I doing a good thing or a bad thing?' I came to the conclusion it was the wrong thing.
"I think the religious fervour element is seriously dangerous. I like to think Lord Lawson is on the side of the angels."
Lord Lawson has always insisted that the GWPF does not have an agenda. But last October the Charity Commission ruled that it had breached rules on impartiality in its climate-change coverage.
Climate change
Climate change
1/7 Coastal systems and low-lying areas

Flood damaged streets in Queens, New York where the historic boardwalk was washed away due to Hurricane Sandy in 2012. The report predicts that by the end of the century "hundreds of millions of people will be affected by coastal flooding and displaced due to land loss"

Getty

2/7 Food security

Widespread drought devastated a corn crop on a farm near Bruceville, Indiana in 2012. The report forecasts that climate change will reduce median yields by up to 2 per cent per decade for the rest of the century

AFP/Getty

3/7 The global economy

The Evening Standard headline board showing the words 'Black Friday Shares Crash' in London in October 2008 in London. The report warns a global mean temperature increase of 2.5C above pre-industrial levels may lead to global aggregate economic losses of between 0.2 and 2.0 per cent

Getty

4/7 Human health

A child suffering from malnutrition and diarrhoea is seen at the Banadir hospital in the Somalian capital of Mogadishu in 2009. Climate change will lead to increases in ill-health in many regions, with examples including an increased likelihood of under-nutrition.

Getty

5/7 Human security

A Muslim migrant holds his son as they are detained at the Immigration Police Office on the Thai-Malaysian border in March 2014. The report states that climate change over the 21st century will have a significant impact on forms of migration that compromise human security

EPA

6/7 Freshwater resources

A villager walks through a parched paddy in Tianlin county, China in 2012. The report finds that climate change will "reduce renewable surface water and groundwater resources significantly in most dry subtropical regions"

Getty

7/7 Unique landscapes

Machair, a grassy coastal habitat found only in north-west Scotland and the west coast of Ireland, is one of the several elements of the UK's "cultural heritage" that is at risk from climate change

Getty
The organisation's other backers include businessman Neil Record, who has also given more than £300,000 to the Conservative Party as well as £18,000 of donations to Tory energy minister Matthew Hancock.
"I believe that the important scientific enquiry required for us to understand man's effect on the climate is being hampered by a monolithic 'establishment' view that the science is settled," Mr Record said last week.
Reuse content