If you live within earshot of the M1 in Sheffield, don't be alarmed if you spot a furtive character attaching small plastic tubes to lamp posts and garden fences across the neighbourhood. It's probably just Neil Parry, a clean air campaigner, and he's not up to anything sinister, unless you are a developer trying to build a new road or a supermarket planning a lorry-filled depot.
Rather, he's part of a small army of "citizen scientists" using a simple piece of kit called a diffusion tube to record and share the evidence of the toxic smog of dangerous nitrogen dioxide (NO2) gas that covers much of the UK. Along with PM10 and PM2.5 particulates (tiny specks of oily and partially combusted matter), NO2 has been labelled "Britain's invisible killer" by clean air campaigners.
It's no secret that Britain has some of the worst air pollution in Europe. Last week, the European Commission moved closer to fining the Government £300m for failing to cut the levels of dangerous gases, while yesterday green campaigners condemned moves by ministers to clear the way for a Formula One race through London's already congested and polluted streets. Simon Birkett, another clean air campaigner, spoke for many, saying: "The last thing London needs is to be plastered in race track and battered by screeching noise and exhaust emissions."
Despite these headlines, though, campaigners such as Parry have "struggled to raise awareness" about the public health emergency that plagues sufferers of respiratory diseases and causes up to 30,000 premature deaths each year.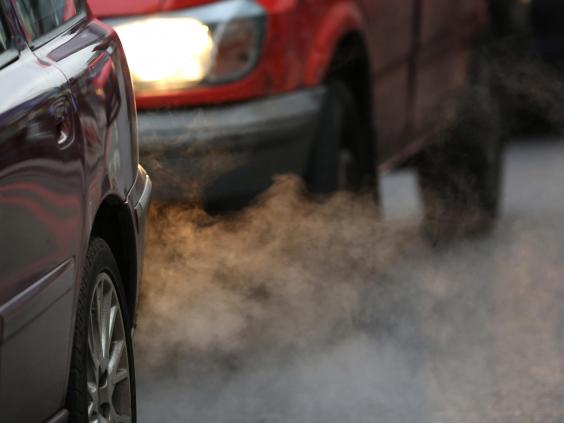 In Sheffield, where Parry is part of the East End Quality of Life Initiative, they are depositing dozens of diffusion tubes across the city to monitor levels of air pollution. The tubes are just 7cm long and work like a roll of camera film, that, once exposed, measure average levels of NO2. Parry is quick to point out that the resulting data comes in very useful to "beat politicians around the head with".
"Air pollution is an invisible killer and it's a hidden public health crisis, so this data helps us call for things like low-emission zones and incentives for cleaner engines," says Parry, who counts blocking a supermarket development among his anti-pollution successes.
"This isn't about being anti-car, though," he adds, "it's about public health. Some people are quick to point the finger at interfering EU bureaucrats over emissions, but they rarely mention the damage pollution is causing to public health."
According to Birkett, who is the founder of Clean Air in London, the numbers of groups such as Parry's have "exploded" in recent years in a clean air revolution. And according to Maria Arnold, who is leading the Healthy Earth Campaign at ClientEarth, the environmental body challenging the Government in the courts, groups like this have the potential to "make the invisible visible" to politicians.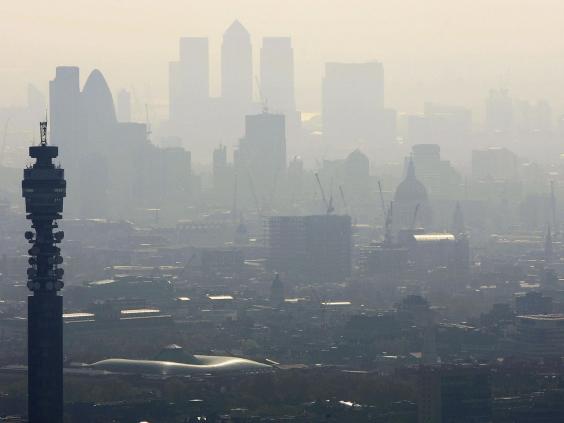 The scale of the challenge that these campaigners face is enormous, though. In the UK, the majority of emissions of NO2s and PM10 and PM2.5 come from car exhausts so, unsurprisingly, the problem is greatest near busy main roads. Among the worst-affected roads, it emerged over the weekend, is Grosvenor Place, the road alongside Buckingham Palace. Thankfully for Her Majesty, many of her subjects are already taking action, including Jonathan Callaway from the Putney Society just across the Thames, where a big concern is the pollution on the congested high street.
Along with about a dozen volunteers, Callaway has already run a scheme to use diffusion tubes to record emissions of NO2 and call on the local council and mayor Boris Johnson to take action against the dirty soup of NO2 and particulate emissions in the leafy borough. A scheme to record particulate figures, using more complex recorders, is next.
"In London alone, there are 4,000 preventable deaths a year caused by air pollution," says Callaway. Working with the social enterprise Mapping for Change, the volunteers determined that Putney high street was regularly in breach of EU air pollution limits for NO2, and it was only then, says Callaway, that the project started to gain "traction" with local politicians.
Andrew Wood, from Network for Clean Air, which lobbies government, is full of praise for campaigners: "The pea souper may be a thing of the past, but air pollution today is more pervasive, and taking science like this out of the laboratory and opening up data is proving that.".