A curious young fox has had to be rescued in London after getting its head stuck in an old campervan wheel.
Rescuers from the RSPCA tried to remove the distressed animal by smothering it with olive oil and washing up liquid, but eventually resorted to taking it to a vet with the tyre still attached.
A man found the fox in his back garden in Hounslow on Sunday morning with its head jammed and called the RSPCA for help after failing to free it.
Lauren Evans, an RSPCA inspector, said the seven-month-old animal would have been likely to starve to death if it remained trapped and had a "lucky escape".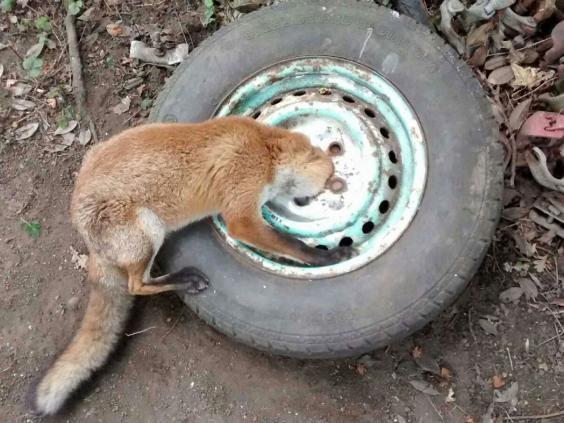 "We don't know how she came to be so firmly trapped, but the vet found blood and puncture wounds on her rear, injuries consistent with a dog attack, so it is possible she had been chased and was trying to escape when it happened," she added.
"We don't know how long she had been like this, or indeed if she had been attacked whilst in this predicament, but it seems likely it was at least since the night before as she was clearly tired from having struggled to free herself for some time.
"The wheel was hidden in at the bottom of a woody area of their garden, which would not be easily seen in the dark.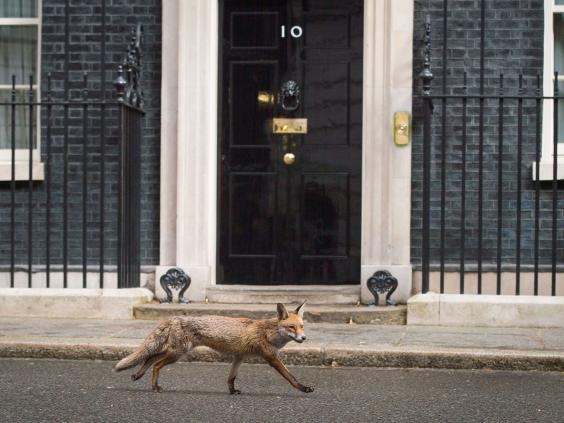 "This poor fox's face was so swollen we really struggled to get her out of the space she was jammed in, even after trying lubricants such as olive oil and washing up liquid.
"In the end we carried her to my van to be transported to the vets with the wheel still around her. There she could be sedated and removed from it."
The fox was treated for its injuries and the animal is said to be making a "good recovery", and will be released back into the wild as soon as possible.
The RSPCA is urging people not to leave old tyres and other waste that could become a "death trap for wildlife" outside.
Reuse content